3 ways Raleigh fine dining restaurants help teams reconnect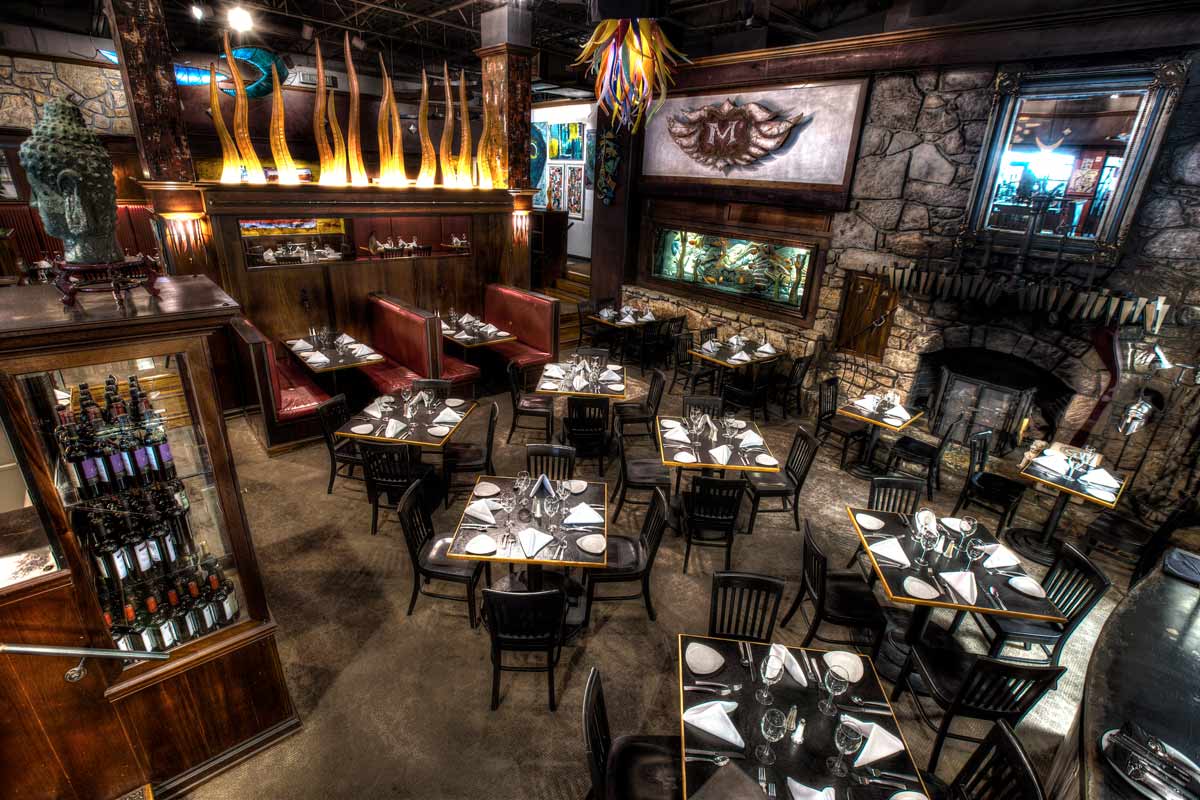 With stress levels and burnout on the rise, local organizations are looking to Raleigh fine dining restaurants for help in providing them with new opportunities for their teams to regroup, re-energize, and reconnect.
Digital connections like Zoom and Skype have kept teams going through these difficult months, there's no doubt, but even employees who enjoy working from home in their athleisure attire are feeling the lack of in-person time.
The energy you get from being in the same physical location as your co-workers simply can't be matched by a flat-screen—not even a big one!
In Raleigh, where virus positivity levels are staying relatively low and COVID cases are on the decline, many team leaders and HR managers are looking for ways to safely connect with their people.
Innovative local leaders are discovering that restaurants used to catering to corporate needs, including private rooms and experienced staff, can be an effective option for safely delivering an energy injection while encouraging collaboration, problem-solving, and focus. These professional venues can provide:
Stimulating new environments, particularly welcome after months at home or in semi-seclusion.
Sanitized spaces with teams of professionals already dedicated to food and environment safety.
Private rooms where attendees—who, and how many—can be strictly controlled.
Patio spaces where small groups can mingle safely while enjoying Raleigh's lovely outdoor evenings.
How are teams strategically using these private dining spaces?
The strategic offsite: team meetings held at Raleigh fine dining restaurants
Offsite meetings—love 'em or hate 'em—can really help shake people and teams out of their routines. They've long been used to help set current projects aside and dedicate time to focusing on possibilities, vision, and creative solutions.
Dining with small groups in a fresh yet still professional venue—neither home nor office—has the same impact today, and more. It's an easy and affordable way to get back to big picture thinking, while re-energizing staff so you're primed for a bigger, bolder 2021.
The team re-builder: Nourish the staff who feed your success
In the current hybrid socialization mode, where some people are in person but distanced, and others are all but relegated to solitary confinement, dining with your staff in small groups can renew their spirits and provide an invaluable welcome for new staff who've come on board since The Before Time.
Raleigh fine dining restaurants such as Margaux's offer plenty of options for sharing a meal and a few drinks while incorporating team-building activities and games to restore the personal connections that may be fraying around the edges. And all with exceptional attention to clean, socially distanced spaces, still very much a part of your team's success plan.
The client or partner connector: Thank the ones you're grateful for
Some businesses have truly been rocked this year; others are rocking it. On both ends of the spectrum, corporate teams recognize that dining with their own essential businesses—a.k.a. their clients and partners—is a win-win. These events allow you to thank them for their support, while also re-igniting personal connections that may have got distanced during the past 6 months. And doing so safely is good for everyone's health, as well as the corporate image.
Like getting a glimpse of the finish line, dining with your associates for a limited-scale get-together in a Raleigh fine dining restaurant right now is proving to be a safe and energizing experience—as well as a glorious reminder that this too shall pass!
Margaux's restaurant is a much-loved corporate and private fine dining destination for Raleigh team meetings and other offsite events.