Updated etiquette: career-making moves at the best restaurants in Raleigh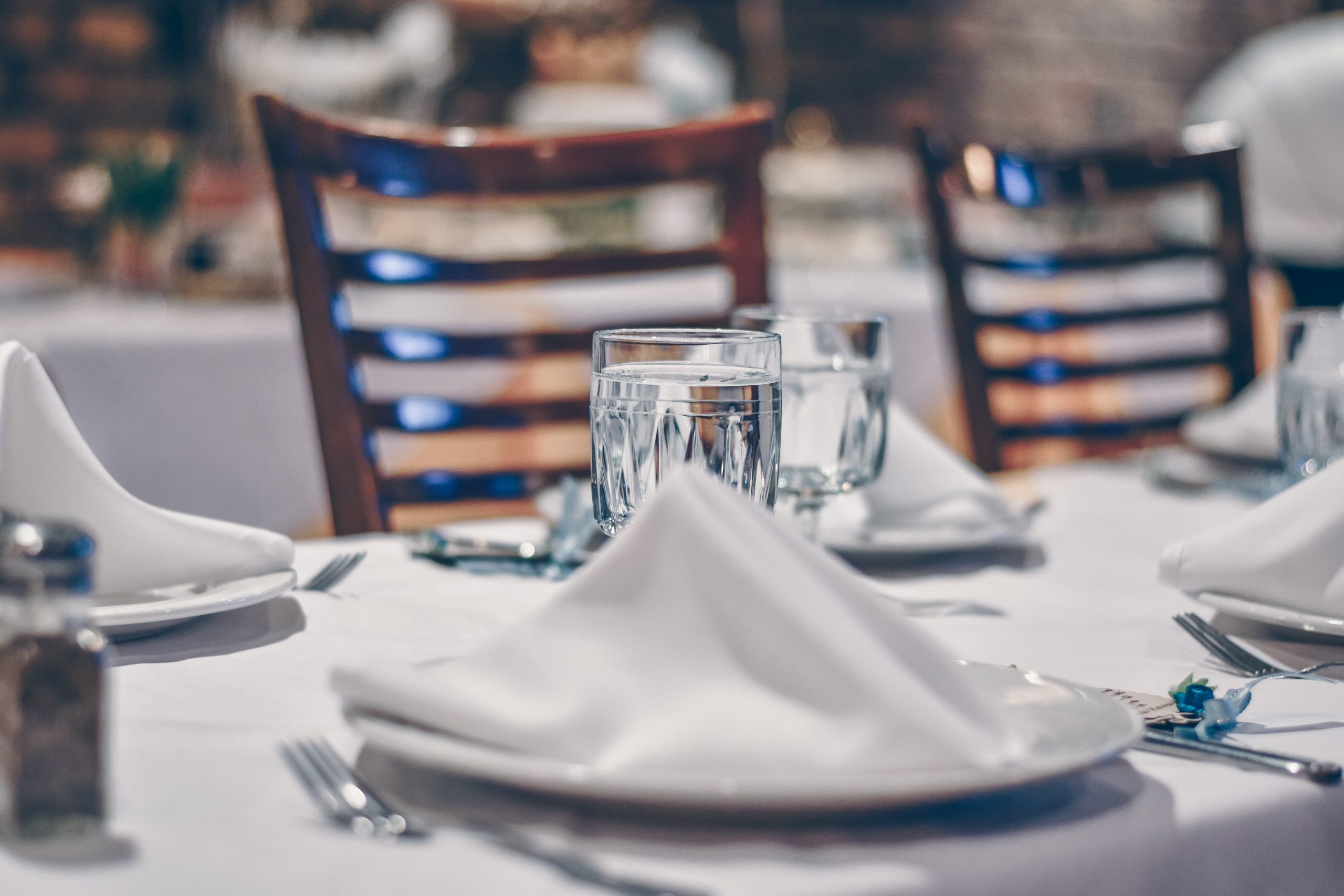 Careers and deals have been made or broken over dining tables for millennia—so before heading out to a meeting at any of the best restaurants in Raleigh, it's a smart move to brush up on your etiquette! And in late 2020, as we all navigate the coronavirus, and flu season, etiquette experts are sharing a few new considerations as well. Here's the short list of what you need to know to keep your image as polished as your shoes.
Whether being schooled by Emily Post or picking up your do's and don'ts by close observation of those around you, the underlying prompt behind all etiquette decisions is simple: be considerate. If you remember nothing else:
Make those around you—fellow diners and restaurant staff alike—feel welcome and respected. Even at the best restaurants in Raleigh, where the staff is there to serve, courtesy is key: you'll put others at ease and speak volumes about your own confidence and leadership qualities.
No matter how stressed you're feeling, remember to acknowledge others with smiles, as well as "please" and "thank you." These basics show you're capable of thinking of people other than yourself. And while it may seem like the ubiquitous masks hide a smile, your eyes will always reveal your authentic feelings.
COVID is tweaking behavior—even at the best restaurants in Raleigh
In 2020, experts are sharing some shifts in classic ways to show your manners:
Shaking hands is out, so what's the alternative professional greeting? Skip the awkward elbow bumps in favor of a more graceful gesture, like a slight bow or head nod; for a warmer touch, place your hand over your heart. And if your dining partner extends their hand but you're not comfortable shaking it, just say so, simply and without a big fuss.
Wearing masks is, generally, in. Thanks to local public health ordinances, even at the best restaurants in Raleigh, you're likely to find fellow diners wearing masks on the way to and from their tables, including trips to the restroom. Refrain from any moves that involve shaming those not complying—if you feel concerned about behaviors you see, proper etiquette is to quietly mention it to the manager (that goes for now, or any time).
Touchless payment methods—Apple Pay, Android Pay, Samsung Pay and EMV chip cards—are recommended if possible, to reduce transfer of viruses from surfaces.
It's not good to show up when you're sick—in any season. Right now, however, be sure you stay home if you have any coronavirus or flu symptoms: fever, chills, cough, shortness of breath, recent loss of taste or smell.
Help yourself by choosing one of the best places to eat in Raleigh
Whether you're entertaining a client, or in charge of arranging a business meal, a little planning will help ensure you make the best first impression.
Find out your guests' general food preferences and/or how much time they expect to have. And for an important meeting, of course, you'll want to choose one of the best places to eat in Raleigh, where food and service quality will be assured.
Make a reservation, and ask for a quiet table (though with tables being more spaced out this year, that should be less of an issue). Then arrive 5-10 minutes early so you can greet guests. Private rooms may be a good option too.
Since protocols are changing frequently right now, check with the restaurant regarding their relevant health guidelines or protocols and indoor/outdoor dining options before you go, so you can advise your guests if there's anything they should know. When you're at the restaurant, follow posted policies; making a scene at one of Raleigh's best places to eat is not the way to make an impact for either your career or your deal.
Once the meal is underway, all the classic fundamentals still apply—if you want to represent yourself as a confident, relaxed, in-control business person:
Turn off your cell!! Period.
Sometimes the dress code can be tricky, but if you're dining at one of the best restaurants in Raleigh, do yourself a favor and wear business casual or better. When in doubt, step it up a little.
If you're the host, be sure you are prepared to make helpful introductions. That means clearly stating people's names, positions and what they do. Ideally, add a few tidbits that will help people connect and get the conversation running, too.
Put your napkin on your lap just after you sit down. And whenever you stand, loosely fold your napkin and place it to the left of your plate.
Remember, bread plates are to the left, glasses to the right. If you get confused here's a trick: the correct hand can make a "b" for bread and "d" for drink (by touching the thumb and index finger together).
And whether you're aiming for a promotion or cutting your biggest deal ever, selecting one of the best restaurants in Raleigh—and being courteous to those around you—will take you far in any season.