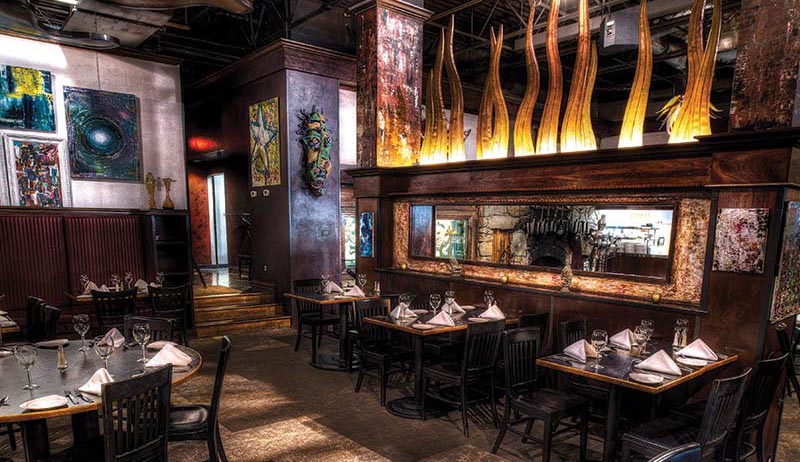 If you're lucky enough to live or visit "The Triangle," please join us for your fine dining pleasure. Our "City in the Oaks" restaurant in Raleigh, NC is synonymous for creating that perfect venue to catch up with old friends, meet new ones and enjoy one of the area's most acclaimed eateries.
The winner for Triangle's Restaurant of the Year Award in 2019, Margaux's continues their tradition of excellence in fine dining. Since 1992, Margaux's has remained a staple as one of the finest steaks and seafood restaurants in Raleigh, NC.
Looking for a perfect atmosphere to dine on flavorful appetizers, melt-in-your-mouth steaks and spectacular seafood, we've got a fine dining experience just for you!
What you can expect
A generous dash of southern hospitality mixed with world-class cuisine! A relaxing ambiance that'll have you hanging with us until closing time. If your tastes run from steaks to seafood, shrimp to salmon, burgers and beers, our dishes are sure to energize the most discerning palates.
You can expect an unsurpassed attention to detail to give our guests the experience they deserve. We leave nothing to chance at Margaux's Restaurant from wines to whiskeys and appetizers to entrees.
Whether it's French, Southern or Asian inspired delicacies, we share a passion for preparing only the best dishes from our renown culinary experts. We design our menu selections and available courses to ensure that all guests are presented with outstanding cuisine every time they visit.
What's important to us
We never compromise on our commitment to using only the freshest ingredients and exceptional quality in their signature dishes. We change our menu daily to give you an elegant dining experience that's never duplicated. The genius and creativity start with Chef, Andrew Pettifer who is always on trend with the latest inspirations from the culinary world. Andrew and his team work side-by-side to find tantalizing new ways to enhance and share their culinary expertise for great fine dining with those who like to call Margaux's home.
How to begin the Margaux's Experience
Margaux's chefs start with an appetizer menu that is sure to tempt your palate. Once you've tasted the Tempura Shrimp served with Chinese black bean dipping sauce & garlic chili marinated cucumbers, you're ready for more! Kick-back with a favorite libation and try some of the best appetizers in Raleigh, NC. Check out our menu online for some incredible starters and staples including:
Fried Calamari with buttermilk, ranch & massaman curry aioli
Crispy Fried Oysters with lemon aioli and sweet pepper relish
Pamlico Sound Crab cakes and Crispy Shrimp
Vietnamese Fresh Shrimp Spring Rolls with jumbo lump crabmeat, pickled vegetables, peanut pesto and chili jam (GF)
Ruby Slippers
King Konica
Angel hair with grilled shrimp, marinara & beurre blanc
If you're a fan of Vintage, check-out our Circa 1992 selections of Grilled Filet of Beef with Roquefort crumbles, Mustard Seared Calves Liver with red wine vinegar, Roast Peppercorn Crusted Pekin Half Duckling with sweet potato mash.
Why is Margaux's unique?
We share a vision for sustainable food sources and why we partner with local farmers, fishermen and hunters who share our commitment for using the freshest, homegrown ingredients in our restaurant. Our purveyors continue to help us expand and enhance Margaux's dishes to give guests the best cuisine, whether you prefer vegan or gluten-free.
Look no further than Margaux's for that special occasion, private or corporate dining event. We can accommodate large groups and work with your company or group to create an outstanding menu and memorable meal for your fine dining pleasure.
Our Daily, Early Byrd and Prixe-Fix Menus are a hit with locals and travelers alike. Don't take just our word for it, experience Margaux's fine dining for yourself.
Check us out on Open Table, Trip Advisor, Yelp and Facebook!
Raise a glass to life!