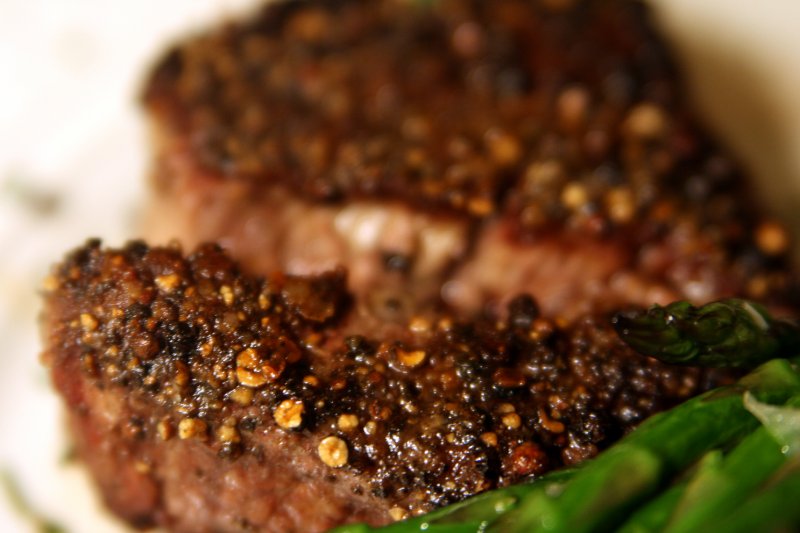 Start the new decade by indulging your taste receptors for an extraordinary experience at Margaux's, a staple steakhouse in Raleigh, NC.
We have mastered the art of fulfilling your Umami or "fifth taste". Since 1992, getting it right is what we do at Margaux's. We're a top-ranking steakhouse in Raleigh, NC and considered a local treasure.
Our beef products are always a cut above to ensure you are getting the finest quality beef for an incredible palate-pleasing meal. If you're looking for a delicious, tender and juicy cut of beef, we've got just the steak for you. At Margaux's steakhouse in Raleigh, NC, we prepare only the best for our guests. We make it our mission to work closely with our purveyors and butchers to buy only premium cuts of beef.
For those foodies who like to venture on the wild side, we also serve a variety of tangy, flavorful game meats including antelope, venison, boar, ostrich, pork and buffalo. Top off your game adventure with a full bodied glass of Pinot Noir.
At Margaux's you can expect:
High-quality beef
Perfect preparation
Knowledgeable staff
Impeccable service
Inviting atmosphere
What makes the cut?
How you prepare your steak can make a difference in your fine dining experience. What does it take to make a melt-in-your-mouth steak?
Aging – like a fine wine with gusto
Marbling – the beauty is in the design
Grade – only the highest grade makes the cut
Cooking Method – what makes your palate happy
Seasoning – spicing it up to flavorful perfection
Naked or dressed up?
A naked sizzling steak looks great on a plate, but dressing it up with an amazing array of delectable sides recommended by our chefs will only enhance the beauty of the dish.
Chef Pettifer and his team have perfected the perfect pairing to match your selection, including Grilled Filet of beef with Roquefort crumbles, potatoes Anna, sauce bordelaise & Fresh Market vegetables. If your tastes run for a Grilled Angus New York strip, pair it with Margaux's steak butter, red wine reduction & sour cream cheddar twice baked potato.
Whether you are looking for a great atmosphere, terrific customer service or one of the best steakhouses in Raleigh, NC come visit us at Margaux's.