Margaux's Makes It Memorable!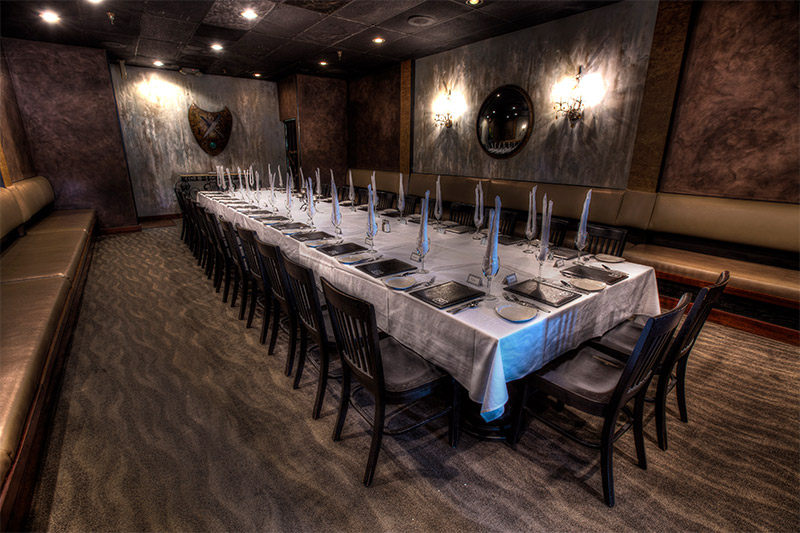 Since we came on the restaurant scene 28 years ago, Margaux's has become a top Triangle location for Corporate Private Dining. Our centrally located Raleigh restaurant makes it the perfect spot for hosting out of town clients or business partners, financial seminars, and pharmaceutical led doctor dinners.
At Margaux's Restaurant "thinking out of the box" comes naturally to us, and we wanted to ensure our guests had a private dining venue to call their own. Our unique design space creates an ambiance like no other. With several private dining rooms available we can craft the right size room that's perfect for any Corporate Private Dining event.
From power lunches, group dinners to charity events, Margaux's can accommodate large or small groups in a warm and inviting setting. The culinary expertise that Chef Pettifer and his talented team deliver is unmatched for excellence. This group of talented gourmets are sure to make your Corporate Private Dining event a memorable occasion from cocktails to cognac.
For larger groups, booking the full restaurant is also available Monday thought Saturday. Whether you're a group of 12 or 200 Margaux's has the seating, setting and culinary selections you'll want when hosting an event. The restaurant is normally closed on Sundays but can be booked even then for a day or evening events and for groups up to 350.
We are extremely passionate about our cuisine and use only the freshest ingredients in our signature dishes. Be sure to check out our private dining menu sample to see an incredible array of culinary delights. Our Pass Around menu is always a hit for crowds to go from Platters to Plates.
We'll tempt your taste buds with our:
Prosciutto Wrapped Sea Scallops with mango salsa
Crispy Duck & Shitake Mushroom Spring Rolls with hoisin dipping sauce
Roast Pepper Artichoke Pesto Pizzetta
Maine Lobster & Avocado Mini Taco with salsa fresca
Thai Chicken Satay Skewers & peanut sauce (Stationary Platters) -Steamed Gulf Shrimp Cocktail with fiery red cocktail sauce
Assorted Sushi Display with soy sauce, pickled ginger & wasabi
Corn Fried Chicken Fingers with BBQ sauce
Spinach Artichoke Dip with pita points
How to create a Private Corporate Dining Experience?
We make the reservation process easy for you and are happy to answer any questions about our private dining spaces and availability. Feel free to fill out our contact form, email our private corporate dining staff or call the restaurant for further details. We will try our best to honor any special requests that you may have for your group. Margaux's is handicap accessible, gluten free and vegan friendly.
We look forward to seeing you at Margaux's soon and thank you for choosing our restaurant for your event.