A playful twist on safe dining in Raleigh: indulging the mask, or the masque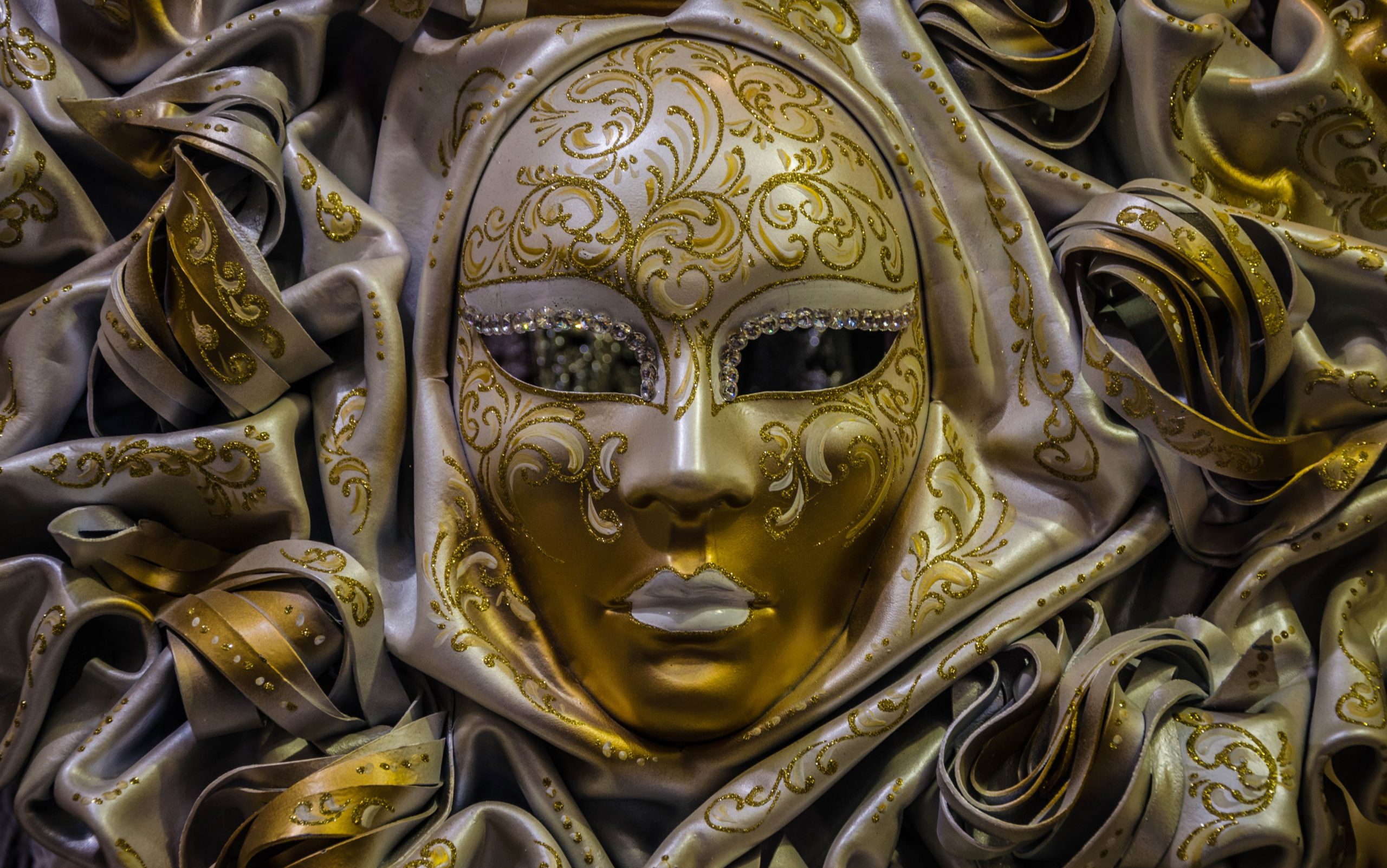 Fine dining enthusiasts are hungering to rediscover world-class food, exceptional service, and unique ambiance—and in our area, in the age of Coronavirus, we want safe dining in Raleigh, too.
Is an experience that transports you still possible when masks are required?
If history is any guide, yes. Masque wearing in public (and private) has been a source of delight for centuries. It's also created scandalous controversy, so maybe we shouldn't be surprised by the ongoing debate, even as we crave renewing the pleasures of eating out.
But masks won't be on your mind while indulging in our award-winning menu.
You'll be happily exploring an imaginative variety of starters and entrees with Chef Pettifer's uniquely international flair. Your most arduous task will be choosing between mouth-watering seasoned seafood and meats, freshly sourced vegetables, and creative pairings that change daily—all presented to perfection by Chef and his talented team.
Amid this new normal in group dining, we'll don our masks (or are they masques?), expand the distance between dining parties and deliver delicacies to your table that will take you far from predictable fare. Of course, if you'd prefer to order ahead and pick up curbside, simply browse our menu and place your order by phone to 919-846-9846 x2691; we'll rush your freshly prepared meal to your waiting car.
At Margaux's, safe dining in Raleigh is anything but predictable
We invite you to join us for a tantalizing adventure in dining, from inventive hand-mixed cocktails and appetite-whetting starters through a wide array of entrees and accompaniments boasting Chef Pettifer's playful fusion of French, Southern and Asian cuisine:
Crispy Fried Soft Shell Crab with Old Bay remoulade and a slathering of shaved fennel salad
Build A Bao Workshop of Duck Confit and Dim Sum Buns, with sweet-n-spicy chile sauce, pickled cucumbers, bok choy, scallions, spicy mustard, black vinegar and cashew pesto.
French Grilled Filet of Beef with Roquefort crumbles, potato Anna, sauce Bordelaise and fresh market vegetables.
Perhaps capped off with Blueberry Bread Pudding, accompanied by Maple Bourbon Ice Cream
Who knows, maybe you'll be inspired to turn a night out during the coronavirus epoch into a private masquerade…
Regardless of how you masque, we're delighted to be one of the Raleigh restaurants open during COVID-19, serving your celebrations for any reason, or for no reason at all. Seating is somewhat limited in light of the pandemic, so make your reservation today.
Photo by Vlad Hilitanu on Unsplash