5 Tips for Dining Out with your Pet in Local Raleigh Restaurants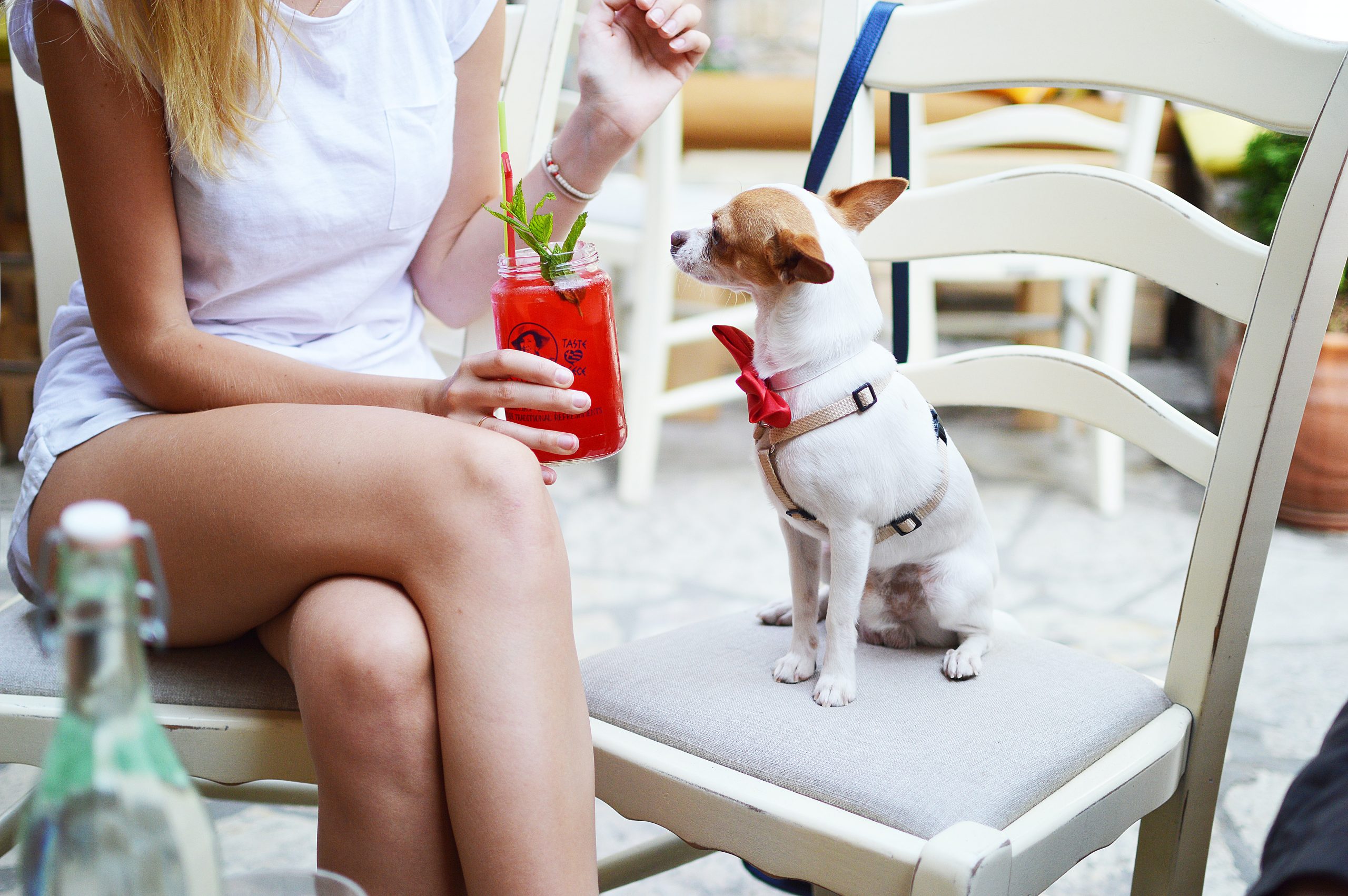 Taking your pet with you when you are sipping a glass of Rose or Martini of the Moment or have a nice filling dinner is always a pleasant experience. And more local Raleigh restaurants are becoming accommodating to families and their pets. It's important to learn about the do's and don'ts when dining out with your furry pals. Just because a restaurant is pet-friendly, doesn't mean that there aren't any rules to be mindful of.
For the optimal dining experience, keep in mind these 5 tips to help ensure that your pet is truly ready to be part of a social dining experience.
1. Know the restaurant's policy
This may seem a little obvious, but it's always a good idea to call local Raleigh restaurants to check whether there is seating available for you and your pet. Generally, pets are allowed in outdoor dining areas or patios. Do your research ahead of time to make sure that the restaurant allows pets and that they can accommodate you to avoid getting into uneasy situations.
2. Take your pet for a walk
Dogs are full of energy and they tend to be overly excited especially when they're in a new location. So, before you walk into a restaurant, make sure that their extra energy has already been spent. One way to do this is to take your pet for a walk or a run or play fetch to minimize the likelihood of them barking or getting too overwhelmed by being in a new place. When your pet has used up most of their energy, this makes them calmer in a social setting. It's also a good idea to let them do their business before you arrive at the restaurant (and bring a spare bag just in case!)
3. Understand your pet's personality first
Like many people, not all pets are easily comfortable in social situations. Seeing new people, sometimes other pets, and being out especially for the first time can sometimes be too much for our furry pals. If you're aware that your pet could be potentially aggressive, it may be best to leave him or her at home until you feel confident in their readiness.
It takes time, but your dog needs to ease into being familiar with seeing more people and being in new places. You can take your dog to various local Raleigh restaurants and coffee shops, and slowly train your pet to become more obedient and calmer when they see other furry friends as well. When they're ready, your pet will ultimately be the perfect companion to bring to your next dining or coffee date.
4. Practice good table manners
Make sure that your pet can observe good table manners: no barking and no begging (it might seem cute to some, but it could cause your dog undue stress). Also, do not feed your pet from the restaurant's plate or silverware—it's unhygienic and you can get in big trouble.
Pack a chew toy or a food-stuffed toy so your pet is busy when you're eating dinner. It's also a good idea to bring a handy water bowl to keep your pet hydrated. Moreover, keep your pet close and do not let them sit on your lap or a chair at the table. Let your pets stay in a spot where they can relax comfortably—You don't want your dog getting bored and bothering other restaurant guests.
5. Keep your pet close to you
When you're seated at the table, it's a good idea to keep your pet leashed at all times. Keep the leash in hand or try sitting on it, but do not tie the leash to the table or chair. You'll never know when an emergency happens, and an overturned table or chair is never a pleasant experience. You'll also want to find somewhere quiet for your dog to sit or sleep in where they won't be in the way of servers and other guests.
Remember: not everyone is a fan of pets—They might be afraid or allergic. Don't let your pet wander and disturb other guests.
So, the next time you see an establishment that welcomes your furry friend, be sure to practice good pet dining etiquette so you can have a nice dining experience. When you're mindful of your pet's behavior, you and your pet can definitely go on more fun-filled dining adventures at different local Raleigh restaurants. Don't forget to thank the restaurant management for their pet-friendly policy!