Dining together with friends at the best Raleigh restaurants for groups is a recipe for happiness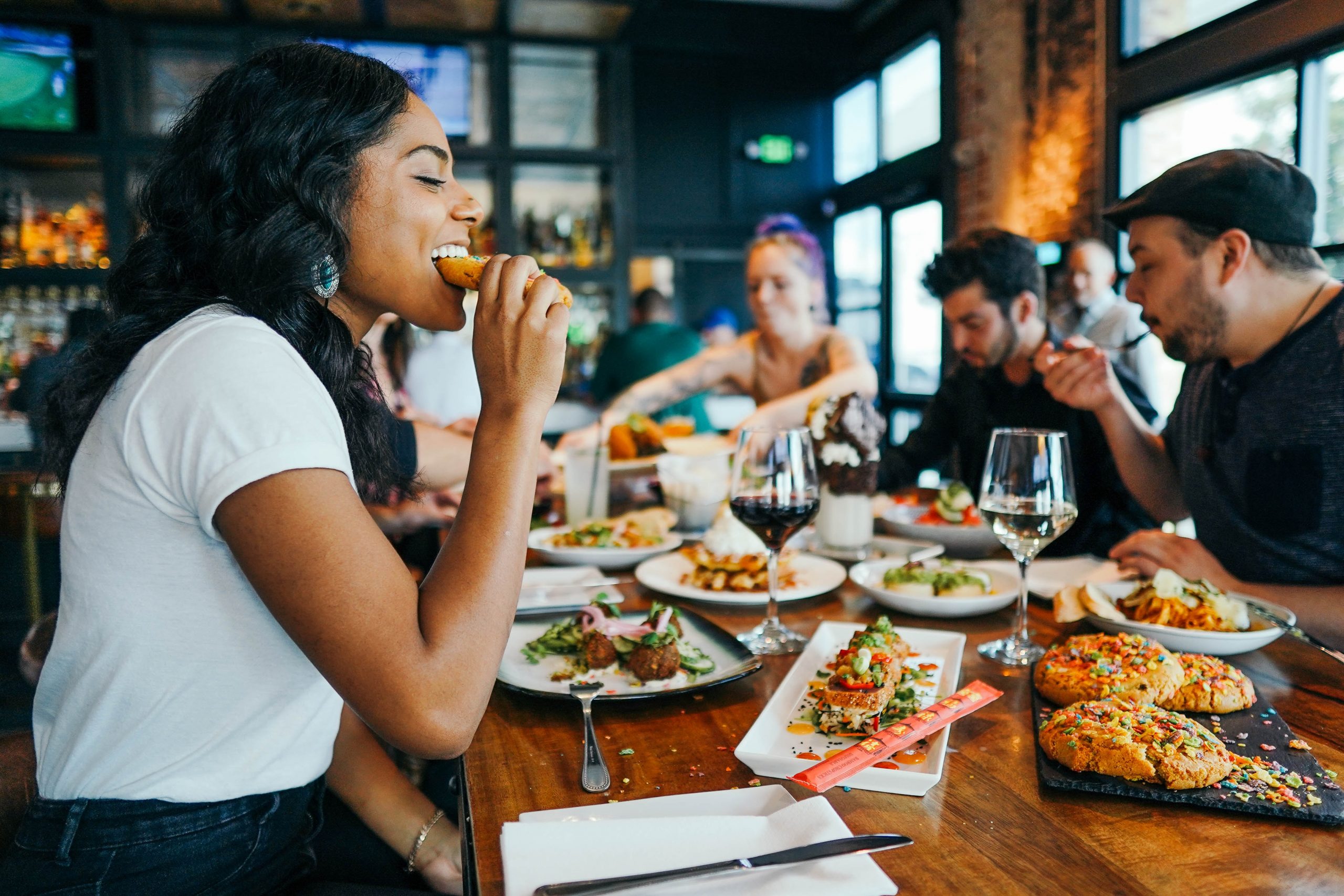 It's a fact of life: we're all social beings, biologically engineered to interact with other people. That's why doing certain things with others can be more fun and memorable, as well as have a positive effect on our lives.Be it at a bar or at the best Raleigh restaurants for groups, eating together is always a memorable affair: we tell stories over food, we share secrets over aperitifs, we (re)connect over a bottle (or two) of wine. We bring our own experiences together at the table and improve our relationships through our taste buds.
Whatever your philosophy is for how you get meals on a day-to-day basis, read on to learn why you should make time to eat with those close to you and how sharing meals when you're at the best Raleigh restaurants for groups can make you a happier individual.
Reconnect with friends or relatives 
You might be one of those people who find it difficult to say yes to spontaneous meetups. So, before your schedule gets busy, sneak in a quick lunch or dinner date at the best Raleigh restaurants for groups with your friends or make time in between your appointments for a well-deserved break.
You don't really need a reason to gather your pals in one place. Interestingly, the best Raleigh restaurants for groups also offer intimate dining areas where you can all catch up without the noise.
Try something new 
Visiting a new dining spot everyone in town has been raving about can help you feel good because you know you aren't missing out. Be it the food, ambiance, or service, experiencing this with someone else allows you to talk about the hype and whether it was for good reason.
When you make a reservation at some of the best Raleigh restaurants for groups, those who've already been there can order their favorite item or two, or you can try new dishes altogether, with the same result: a whole table of delightful dishes you can all dig into together! Don't forget: the experience becomes even better when you've got someone to help you frame those Instagram-worthy food shots.
Develop better eating habits 
Our lives can get so busy that sometimes we forget to eat a meal. Before going to work, sure, picking up a granola bar is fine, but we shouldn't make it a habit to skip meals just because we've got so much to do throughout the day.
When we eat with other people, we subconsciously improve our eating habits. We make better decisions about what to eat, and when, and the shared dining experience affords us a quick respite from our day-to-day chores.
 Build and improve our relationships
Dining out with friends or family members is always a wonderful opportunity to gain a sense of security that you are surrounded by people who care for you. When we share a meal with our friends at the best Raleigh restaurants for groups, we create a more intimate channel of communication that makes us more approachable to the person we're eating with. This is a good way to create and nurture our connections, which can positively impact our relationships in the long run.
Make a reservation at the best Raleigh restaurants for groups today! 
Combining food, fun, and conversation at mealtimes is always a mood booster. No matter how much we think it's okay to eat alone, a heart full of love and a belly full of food is always the better choice, especially with how busy our lives can get.
So, dine together more often with people you hold dear, build, and strengthen your relationships, and see the positivity and happiness radiate in your life.