Margaux's Restaurant Readies For Its 30th Anniversary Year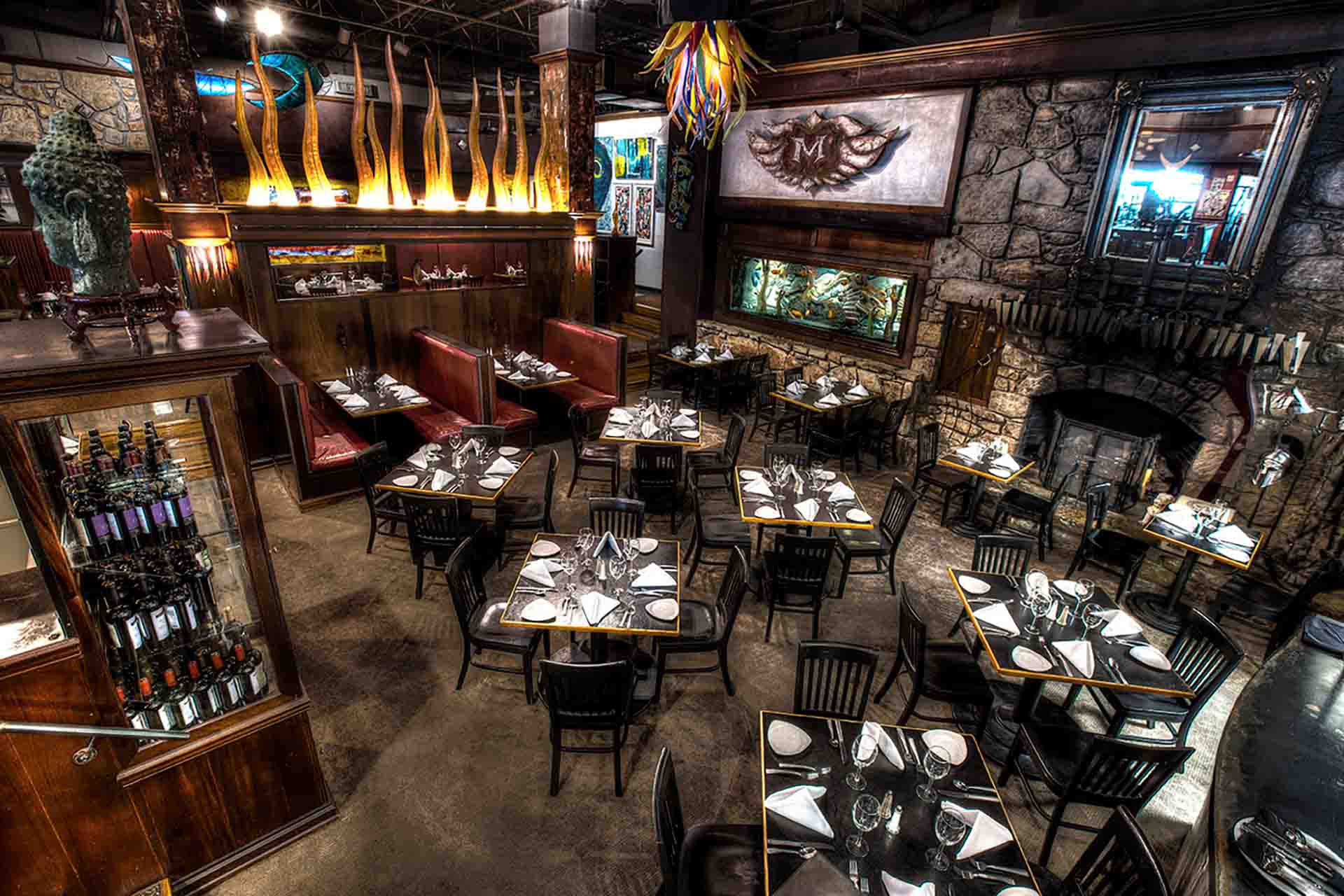 Margaux's Restaurant hosted its annual Lobster Fest on June 22 to kick off a year-long 30th anniversary to celebrate longtime staff who have served locals through the decades. Founded in 1992 by Steve Horowitz, Margaux's remains among the Triangle region's top fine dining restaurants.
RALEIGH, N.C. – One of the Triangle's top fine dining restaurants turns 30 this year. Founded in 1992 by Steve Horowitz, Margaux's Restaurant took area fine dining to new heights as Raleigh's top come-as-you-are destination for unforgettable flavors, delightful service, and unique ambiance. Margaux's will host its annual Lobster Fest on June 22 and kick off a year-long celebration of its 30th anniversary, recognizing many staff who have been with the restaurant through the decades.
"We are honored to be that place in Raleigh where spouses first set eyes on each other. Where engagements led to babies, which then became birthday celebrations, followed by high school graduations," said Steve Horowitz, co-owner, and general manager of Margaux's Restaurant.
Margaux's legacy in the community begins with its dedicated staff. Chef de cuisine Andrew Pettifer joined in 1996 and immediately set out to create a delightful fusion of French, Southern, and Asian cuisines. Pettifer is a respected local culinary leader and the antithesis of the celebrity chef. He and his team select a rotating menu of fresh ingredients each day to honor the tradition of partnering with local farmers and fishermen to feature selectively bred pork, seafood caught off the North Carolina coast, fresh produce, and dairy products from low-impact, sustainable farms.
Margaux's 30th anniversary year will focus on celebrating team members who have served the community now for decades.
Bar manager Erick Beidler has provided uplifting spirits for more than 25 years. He met his wife, Beth, at the restaurant 20 years ago. Miguel Cazuela has anchored kitchen service since 1999. Peter Ekenstierna has served as a sommelier since 2002. Patisserie Chef Stephanie Hensley has been creating delicious desserts for the past 17 years. Val Zera has been manager extraordinaire since 2007. He also met his fiancé, Melanie Hansen, at the restaurant. Other notable staff who have delighted customers for more than 15 years include AnnMarie Valea, Stephanie Hazard, Bill Coulter, Mandy Clemmer, and Heather Colvin.
Margaux's even has a remarkable father-son chef duo in Marc Medford and his son, Simon. Marc is Margaux's original chef, who helped open the doors in 1992, and now Simon brings a youthful, creative energy, having trained in Vieques, Puerto Rico. The elder Medford is also known locally as Sanderson High School's popular cross-country coach.
Horowitz has drawn on his family's deep roots in fine dining to create a comfortable atmosphere for guests and a tight-knit environment where his staff's culinary creativity can flourish. His twins, Zachary and Jeremy, grew up in the restaurant and still fill regular shifts while employed full time for Lenovo.
"We celebrate every day by getting to open our door to create this symphony of people, food, and art," he said.
Horowitz takes pride in the fact that Margaux's has been embraced by the community long enough to serve multiple generations. "We've seen the shift in demographics. A surge of energetic, young professionals dining with us today has steadily replaced our original patrons," he said. "Some dined with us for decades and aged to become grandparents and retirees. This next-generation has followed their lead."
With 30 years in its rearview mirror, Margaux's will strive to remain a local institution in fast-growing Raleigh. There's a good chance it may even outlive another set of landlords at the restaurant's home in Brennan Station.
About Margaux's Restaurant
Established in 1992, Margaux's Restaurant is among the American South's most unforgettable fine dining experiences. More than just a restaurant, Margaux's is an immersive destination. It features a daily rotating menu of unique flavors served with exceptional care in a progressive, energetic ambiance of local artistry. Margaux's employs a dedicated staff of 40 who have made it one of North Carolina's most memorable dining destinations. Located in Brennan Station at 8111 Creedmoor Road in Raleigh, the restaurant will celebrate its 30th anniversary starting this summer and throughout 2022-2023.
Contact Information:
Scott Misner: 919-412-3886
Steve Horowitz: 919-846-9846