The Basics of Pairing Food and Wine at Fine Dining Steakhouse Raleigh NC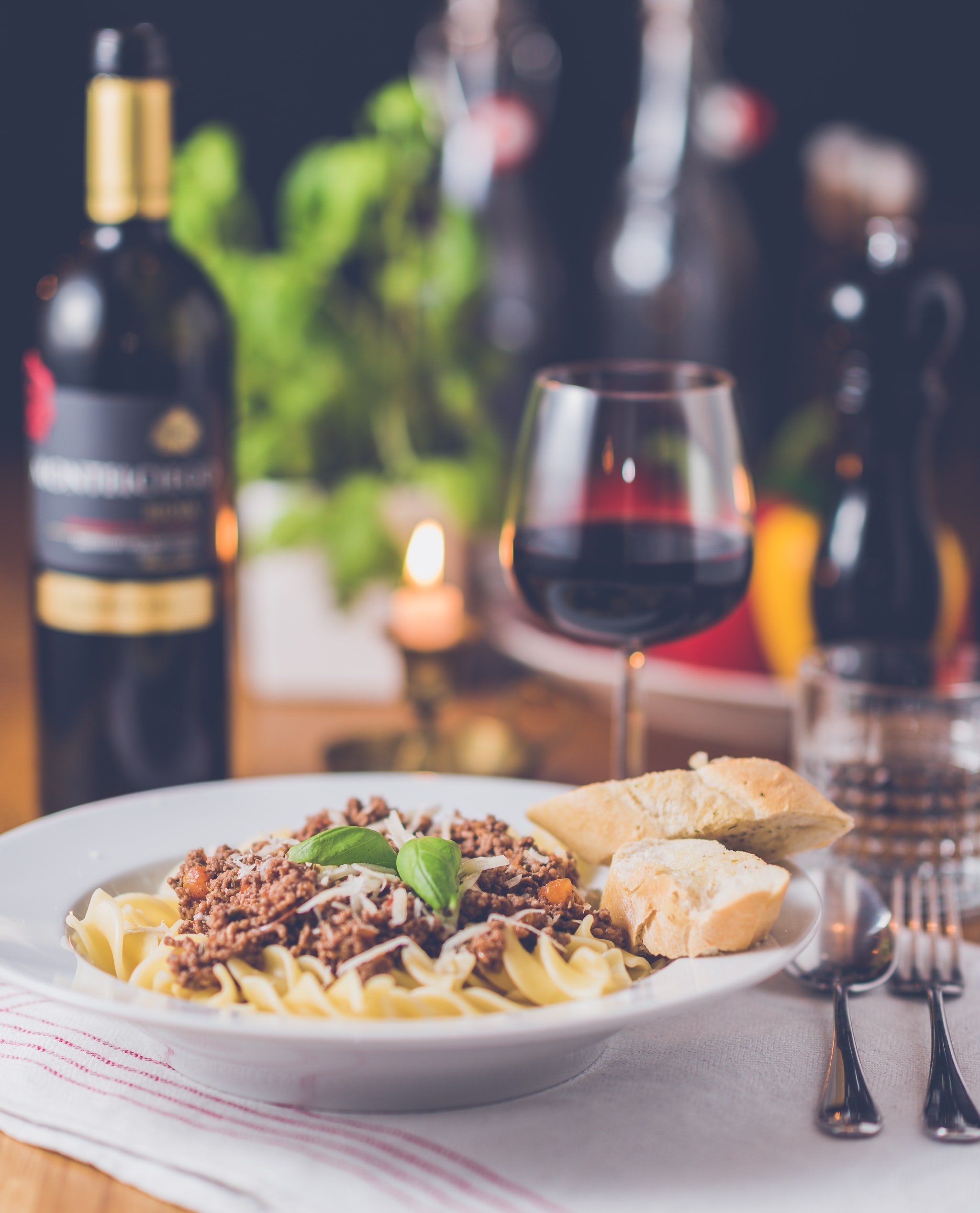 The Basics of Pairing Food and Wine at Fine Dining Steakhouse Raleigh NC 
Have you ever wondered why some dishes are much more enjoyable with wine? For years, people have been pairing wine with different dishes and different cuisines. Food and wine go together so well that it's sometimes hard to imagine having one without the other.
For many, matching wine and food can be confusing, so we've rounded up some helpful tips to take the guesswork out of the equation. These rules don't need to be strictly followed, but are more to serve as a guide to help get you started. Choosing wines to pair with your favorite meals can be fun and a bit of a challenge the next time you visit a fine dining steakhouse Raleigh NC.
Wine pairing for starters 
If you're new to the idea of wine pairing, don't be intimidated! There is no single rule that can apply to wine pairing in general. Both wine and food can be quite complex, and the possibilities of pairing the two even more so.
Why pair wine with food?
The right wine can really bring out the flavors in your food. Often, pairing wine and food has a lot to do with experimentation. Think about it this way: wine and food are partners at your table. The wine and food pairings must be complementary and balanced—one must not be stronger or weaker than the other so you can enjoy your dining experience even more. So how exactly do you get started?
Rule 1: Focus on the dominant flavors 
First, you can match the intensity of the wine with the intensity of your favorite dish at fine dining steakhouse Raleigh NC. The intensity in food and wine refers to its weight, which depends on things such as salt, sugar, acid, and spice.
Focus on the dish's prominent elements—these are the things that create a party for your taste buds! Interestingly, there are times when the type of meat or fish or seafood isn't even the most recognizable part of the dish. Rather, the prominent taste of the sauce makes the difference.
For instance, the zesty and light Pinot Grigio pairs well with a fish-based dish like the White Cheddar Crusted Grouper or ceviche as both have subtle flavors and tastes. Meanwhile, a robust and full-flavored red like Bordeaux is an excellent wine choice for dishes with grilled or smoked lamb. And for fattier cuts of steak, the pairing demands something a little punchier such as a Cabernet Sauvignon. The best pairings ensure that the food and wine balance each other out, rather than overpower the other's flavor profile.
Wines affect your meal in different ways, so here's a cheat sheet with some of the popular wine types and what dishes served at fine dining steakhouse Raleigh NC they tend to match best:
Sauvignon Blanc for food with citrus profiles (clams and white meats)
Chardonnay for most dishes with fatty fish and pasta with rich sauces
Merlot for chocolate, stews, aged cheese
Pinot Noir for earthy flavors (root crops, mushroom, chicken)
Pinot Grigio for light fish dishes (raw seafood, citrus and fruit flavors)
Cabernet Sauvignon for grilled meats or strong peppery flavors
Shiraz (or Syrah) for dishes with strong flavors of spice blends, curry, game meats (lamb, venison)
Sparkling for salty foods
Rule 2: Match wine and food textures
When food and wine have similar qualities, they can enhance each other's textures and flavors. There's a reason grilled salmon with mashed potatoes, green beans and lemon butter is often paired with Chardonnay—they are both creamy and buttery textured.
Rule 3: Trust the region. What grows together, goes together 
Similar to matching flavors, you can pair wine and food that are native to the same region. The cuisine of a place tends to go well with the wines of that same place—that's why Italian dishes pair well with Italian wines, and Spanish wines with Spanish dishes, and so forth. While this isn't a clear-cut rule, this is an easy tip to remember when you're just starting out on your wine pairing journey.
In case you were wondering…
One reason why some wines are dry and bitter is that they are high in tannins, a chemical compound present in grape skins, stems, seeds, and wood barrels where wine is aged. Tannins are a natural preservative and are often more prominent in younger red wines. As wine ages, the less tannic they become.
Tannin is what also causes you to get that drying sensation or astringent feel on your tongue. The more tannic a wine is, the more likely it is to pair with a richer, more flavorful dish—making its flavors pop after every sip of wine. Some tannic wines like Shiraz or Bordeaux not only help cut the richness of a fatty cut of steak, but it'll also clean your palate.
 Fun fact: Red wines are made by soaking the grape juice together with the skins that produce the red color and tannins. Meanwhile, white wines are made by pressing the grapes so there's little to no contact with the skins, and therefore, not much tannin extraction into the wine.
Ready to experiment?
Armed with these helpful tips, it's going to be another exciting night out at your favorite fine dining steakhouse Raleigh NC! So enjoy honing your instincts as you discover which wine pairings work. It can be as simple or as intricate as you like them to be. The one thing to keep in mind is to have fun and learn along the way.
Remember: No pairing recommendation will ever be successful unless you actually enjoy what's in your glass. And at the end of the day, tastes are subjective, so enjoy mixing and matching countless food and wine options until you find your own favorite pairings.