Dinner Etiquette When Visiting a Steakhouse in Raleigh North Carolina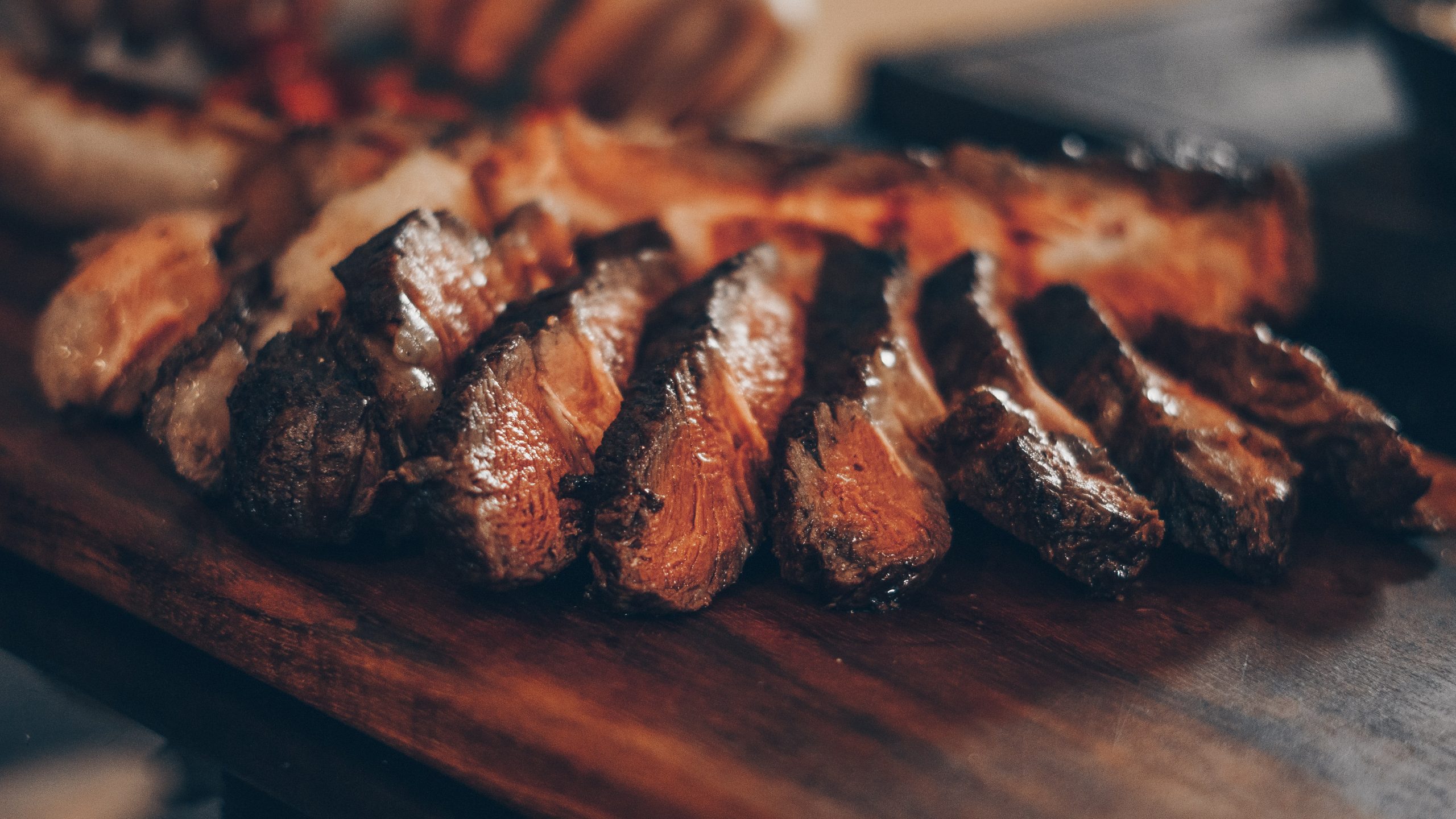 When visiting a steakhouse in Raleigh North Carolina, it is usually because you are celebrating a special occasion. Everyone knows the basics of restaurant etiquette: don't speak when your mouth is full, don't chew loudly, and so forth. Some rules can be a little bit more nuanced when you're at a steakhouse: Is too much steak sauce a thing? Do I need to order wine whenever I order steak? We rounded up some tips for those fancier dining situations to help you navigate the waters of upscale dining just fine.
Dress nicely, dress the part 
At a minimum, you can't just get out of bed and head to a steakhouse in Raleigh North Carolina as if you were picking up fast food. Skip the flip-flops, sandals, and other dress pieces you'd wear to a beach and wear something nice and formal. Even if the restaurant doesn't have a clear dress code, it's respectful to the staff as well as the other guests to arrive nicely dressed.
It's not that you need to wear highly structured suits or gowns to an upscale steakhouse (you can, but you don't need to). Sure, wardrobe rules have evolved with the times, but it's strongly recommended that you dress smart and clean.
Don't douse your steak in sauce 
Putting too much sauce on your steak is a practice many chefs frown upon. They aren't fans of steak sauce, as they believe it masks too much of the steak's natural and unique flavor. So try the steak when it gets to your table so you can enjoy it fresh off the grill.
If you prefer having sauce on your meals though, you can ask your server about their house made steak sauces that go well with your particular steak—some options include peppercorn or truffle sauces, as well as chimichurri.
Cut your steak one bite at a time 
The proper way to cut steak is one bite at a time. Never cut the steak all at once. When the steak gets to your table, your natural impulse would be to start cutting in any direction you desire. While this won't alter the flavor, it could make the meat a little difficult to chew, which can get in the way of you enjoying your dinner. The best way to cut a steak is to cut against the grain. You can do this by looking for the muscle fibers (or those small, noticeable lines) and cutting the meat in the same direction.
Don't chew on the steak bone 
This tip might seem obvious, but you should never gnaw on any bone when you're at a steakhouse in Raleigh North Carolina. Sure, you can get away with this kind of practice when you're eating wings when you're watching a game, but it's different when you're at a high-end restaurant. Resist the temptation (we know, meat can be really delicious), and keep your fingers away from your food. Besides, that's what your fork and knife are for!
Don't put chewed meat on a piece of napkin 
In any steak dinner, you might encounter hard-to-chew bits you prefer not to eat. Do not spit it into your napkin. If you do, you might forget it's actually there and end up tossing the gristle somewhere it shouldn't be! Discreetly, take the piece of meat out (with a knife) and put it on the upper edge of your plate. If the sight of that bothers you, you can ask your server for an extra napkin so you can remove it completely.
Pair steak with wine 
There's no denying how good a smooth red goes with a juicy steak. Now, you don't need to order wine when you're having steak, but for ages this has been the traditional way of enjoying a steak dinner for good reason: red wine complements beef perfectly.
You can choose the bottle for the night from a long list of wines, or you can also ask your server for wine recommendations that pair well with the steak you're having.
Make a reservation at a steakhouse in Raleigh North Carolina 
While these rules will help enhance your steak dinner experience, you don't need to spend the whole evening making sure that you're doing everything on point. Remember: People go to a steakhouse in Raleigh North Carolina to enjoy a good meal and have an even better time with family and friends. Once you're familiar with the etiquette basics, your taste buds are in for a wonderful experience and only the best cut steaks in town.