Libations creating taste sensations for diners at seafood restaurants Raleigh NC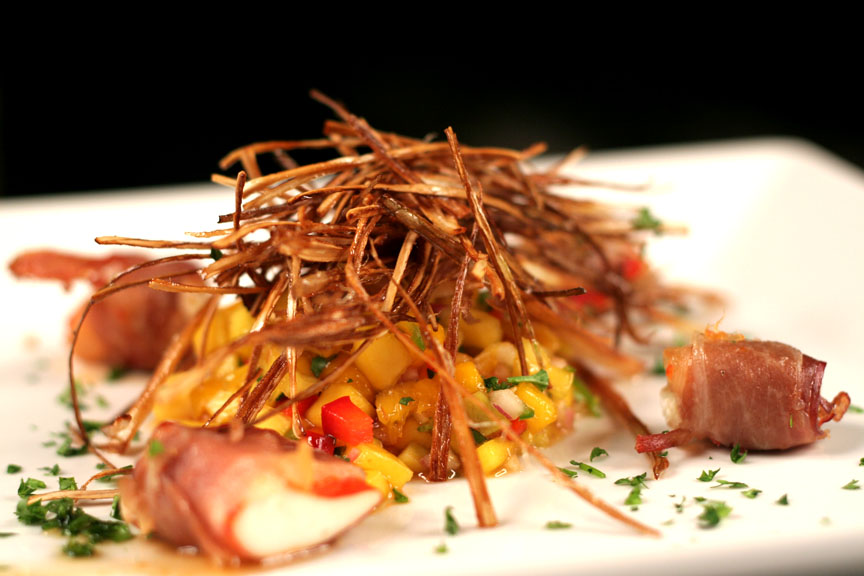 No doubt you have your favorite drinks—alcoholic or non-alcoholic—but once you've tried pairing a particular liquid accompaniment to a flavorful dish at the seafood restaurants Raleigh NC offers, you may find your palate craving a few new libations.
The rule of thumb has long been that the delicate flavors of fish and seafood demand white wine—maybe sparkling if you're feeling daring. While there's solid truth to that, many of the natural flavors found in other beverages do an even better job of bringing out the unique layers in fish and seafood dishes.
There's no way to cover every possibility in this one article, but the following will get you started with suggestions for diners who want to try liquors or mixed drinks, and even a few beer and, yes, wine options.
Liquors & cocktails to bring out subtle flavor notes
Just like choosing a side dish to pair with your entrée, the key to choosing the right liquor or mixed drink to have with your fish or seafood dish is to find combinations that build layers of flavor that can enhance the core component:
Seafood has a natural blend of salt and sweet, and your choice of cocktail can enhance one or the other. Prefer salty? Choose dry drinks, like gin & tonic or dry martinis. Prefer sweet? Choose a natural, lightly-sweetened cocktail—something with in-season fruit, like blueberries or peaches, with organic vodka and simple syrup.
You may have noticed that fish and seafood dishes often feature touches of citrus or acidic ingredients like lemon, lime or tomato. Cocktails can follow suit: try mojitos with your ceviche, margaritas with fish tacos, a Bloody Mary with shrimp.
Grilled salmon's rich flavors will be generously highlighted by whisky.
Blackened seafood or other highly-spiced fish dishes pair perfectly with bold liquors like bourbon or rum.
The complex flavors in raw oysters are enhanced by many types of gin—straight up or in a classic G&T—as well as tequila.
Brews bring fresh pairings to the plates seafood restaurants Raleigh NC offer
Most fish and seafood dishes pair well with a pilsner, especially if it's one with citrus tones.
Salmon pairs well with many IPAs (India Pale Ale) or an amber ale, as would spicy or boldly-seasoned dishes.
Oysters' rich, but more delicate flavors beg for a lighter, fruitier IPA or pilsner.
Going for lobster? Try a wheat-based Belgian ale that's medium bodied (but don't overdo the lemon on your plate or in your glass).
No shifting you from wine?
Bring out the delicate flavors in shellfish and white fish varieties—sole, flounder or sea bass, for example—by choosing a white on the light, crisp and citric side. A Pinot Grigio, Chablis or bright champagne would suit.
Stronger flavored fish like trout, catfish or snapper need a fuller wine: a white burgundy or chardonnay would hold up well while bringing out each type's unique dimensions.
Salmon, tuna, swordfish or monkfish, the most-meaty fish options, need something bold enough to hold up: try Pinot Noir, white Burgundy or Sauvignon Blanc.
Is your dish enhanced by strong spicy toppings or sauces like curry, peppery or other hot spices? Consider a Riesling or even a Rosé.
No matter what you choose, you're ideally looking to create a series of taste experiences with every bite, sip and following bite. Since every menu is different, your best bet is to check with the bartender or server at your favorite Raleigh NC fine seafood restaurant for a recommendation to tailor your pick to the specific menu item you've got your eye on. And then sit back and savor the flavors.