Plan an Unforgettable Wedding Reception at Upscale Restaurants in Raleigh NC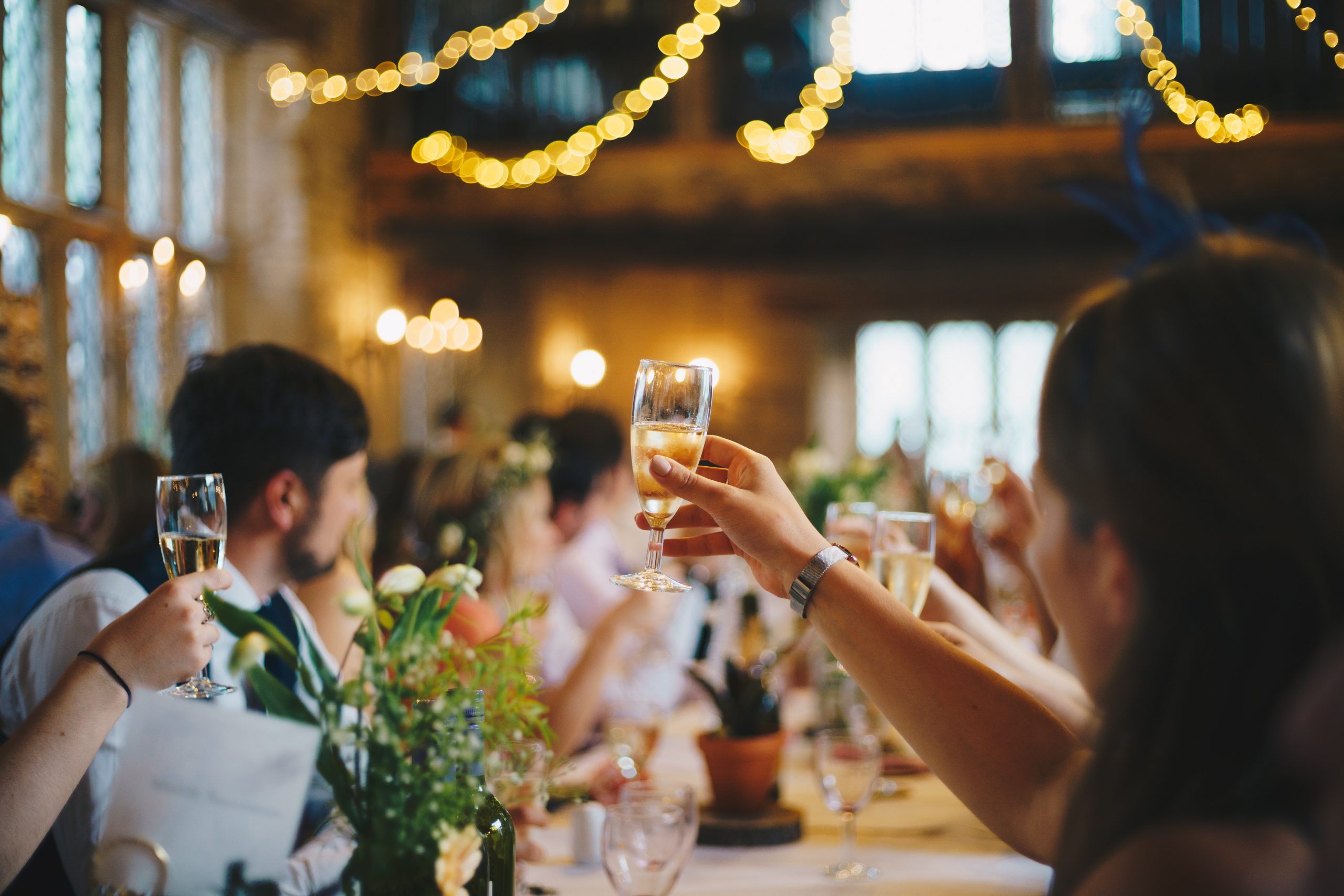 As the jitters and excitement mellow down weeks after being engaged, a ton of planning is in order. After thinking of places where you want to exchange I do's, planning for the post-wedding fun stuff comes next: That is, to choose one of the sought-after upscale restaurants in Raleigh NC as your wedding reception venue. Read on to learn how you can plan a wonderful wedding reception and make it an unforgettable affair.
Why host your wedding reception at upscale restaurants in Raleigh NC?
When you celebrate a momentous occasion with family and friends, you can't go wrong when you choose a popular dining spot known for its cuisine and lovely interiors. You want it to be unforgettable the whole night through — and what better way to do that than to make sure everyone invited enjoys the evening and, of course, enjoys the food!
One of the best things about holding your wedding reception at upscale restaurants in Raleigh NC is choosing to highlight the intimacy of the event, especially if you prefer to keep your guest count to your closest family and friends. Restaurants easily help set a romantic ambiance. You could tell your friends that the reason you chose the venue was that it was the place where you had your first date or where you got engaged. And interestingly, celebrating at a restaurant can also be a bit more budget-friendly.
Decide on a date, set your budget
Depending on how far in advance you start looking for one of the upscale restaurants in Raleigh NC, some dining spots may be booked up to a year in advance. A good rule of thumb is to set a window (usually a week or two) so you can ensure both your wedding and reception locations are available on your chosen dates.
Once you have the date sorted out, you should then make sure you have a budget, so you know the best way to turn your reception ideas into a reality. Decide whether you want to rent out the whole restaurant exclusively, a private room, or just a certain area of the whole restaurant. Many upscale restaurants in Raleigh NC require a minimum number of guests or down payment so be sure to discuss that first with the restaurant staff.
Create an innovative food menu
Beyond celebrating a new milestone in your life, food takes front and center when you choose to celebrate your wedding reception at upscale restaurants in Raleigh NC. If you and your partner are foodies at heart, it will be easier to create a wedding menu that reflects your tastes and preferences. After all, the food served that day is a way for you to thank your guests for taking the time to come celebrate you and your partner. Make the wedding reception menu fit the occasion.
One creative way to get started is to include dishes that played a role in your relationship. For instance, the meal you had on your first date or when you got engaged. This is a good way to memorialize your love story and make your guests feel more connected to you. If you frequent upscale restaurants in Raleigh NC, you could also consider choosing your favorite dishes (whether it's the Herb-roasted salmon with dill plate sauce or Angus porterhouse). It will be fun to work with the chef or restaurant staff to create a creative and innovative food menu that's as delicious as it is meaningful. They can help convert your ideas and inspiration and make them fit your venue, as long as you're clear about what you want.
Clink your glasses to celebrate a beautiful occasion
Part of a successful wedding reception is deciding whether you'll have after-dinner drinks for your guests (but seriously, what's a reception without drinks to close the evening?). Some restaurants have their own wine lists, so you can simply choose which one would best suit your tastes. Some upscale restaurants in Raleigh NC can also accommodate requests to open the bar up for the evening or serve drinks you've selected beforehand. If you want a truly personalized experience, you can ask the restaurant staff if you can bring your own drinks and just cover the restaurant's corkage fee. Make sure you get a clear understanding when planning this part of the event, because the last thing you want to be doing at the end of the evening is divvying up an unexpected drink bill.
Plan an intimate wedding reception at upscale restaurants in Raleigh NC
The best thing about choosing one of the upscale restaurants in Raleigh NC as your wedding reception venue is that its aesthetic and vibe promote coziness and intimacy. It makes it easier for everyone in attendance to mingle and talk to each other.
Just like planning any other event, it may be tough to know where to start. So, a good way to begin is by looking for restaurants that you like and then making a call to schedule a visit. Don't forget to take note of the things you like about upscale restaurants in Raleigh NC, discuss your favorite dishes with the restaurant staff, and start imagining how much you'll enjoy being in the space with your loved ones as you all celebrate a very special event.