Make Celebrations More Special at Raleigh Restaurants with Private Rooms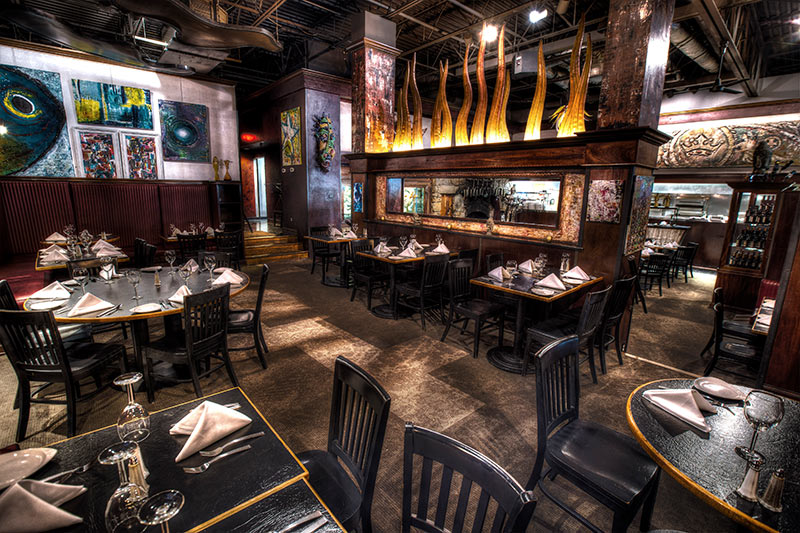 Everybody loves a good meal, but not all dining spots are exactly ideal for intimate events and private gatherings. One of the best things about eating out these days is that Raleigh restaurants with private rooms can easily enliven your special dinners and get-togethers, away from the hustle and bustle of the crowds in the main restaurant.
So, whether you're looking for a place for an intimate celebration or thinking about hosting a special gathering with your closest friends and family, choose from many restaurants around Raleigh and start planning your next special event!
Choose Your Space
For every type of celebration and a unique variety of cravings, restaurants offer an unforgettable dining experience for you and your family and friends. Why add hours of prep, cooking, and clean up to your list when you can plan your next event at Raleigh restaurants with private rooms?
It's important to choose the size of the room you want to match with the number of people you're expecting to attend. Ask yourself if the event calls for an exclusive, secluded area, or a semi-private setup instead to make other areas of the restaurant easily accessible.
Then, visualize the room with the people in it and see if the room's décor matches the theme of the event you're planning. Do you need extra décor like banners or tarpaulins to celebrate the most recent company milestone? Do you want animal-shaped balloons for your niece's safari-themed party? These are but some of the things you want to be aware of to ensure your fun-filled gathering certainly follows through.
Here comes everyone's easily favorite part: Choosing the dining and drinking options during the event! Hosting your best friend's birthday party? You've got to have some wine with that. Planning a power lunch with your colleagues? It might be a good idea to have the best coffee ready (and lots of it!) Is the next corporate event with the big bosses underway? Nail that pitch with a topnotch steak paired with the best wine (fun fact: we've mastered the art of fulfilling your umami), and the list goes on!
Ideally, many Raleigh restaurants with private rooms serve a prix-fixe menu, featuring a pre-selected list of dishes. The list usually includes an appetizer, main course (meat, seafood, or pasta entrée) and a dessert. When you're planning for larger groups, it's good practice to inform the chef in advance of any specific dietary needs or allergies so the restaurant can prepare a list of their bestselling dishes your guests are sure to love.
Is your event a working lunch or an evening dinner? These events all cost different, and you may want to consider different but appropriate times for an event if you're working on a budget. So, if the private room for a dinner at 7 o'clock proves too expensive, why not ask about rates for brunch or an afternoon meal? This can work well for big parties and gatherings and still create a really enjoyable night for all your guests.
Private Dinners, Wedding & Rehearsal Dinners
From marriage proposals, wedding and rehearsal dinners, to private dinners, we serve up the flavors and romance to make every dining experience count. And with Valentine's Day just a few days away, planning an intimate dinner with your special someone can definitely fan the flames of making your night extra special.
Group Dinners, Birthdays, and Special Occasions
Casual but exclusive, Raleigh restaurants with private rooms are perfect celebratory places for easygoing folk who are looking for something special but nothing over the top—a place where they can still be themselves while celebrating something grand.
Corporate Dinners and Large Events
When it comes to big celebrations and for a truly exclusive affair, many Raleigh restaurants with private rooms are an ideal venue for a corporate event or an intimate gathering with friends and family. Celebrating in your own private room allows you to enjoy a dining experience in your own space, allowing you to feel like home despite luxurious servings of modern international cuisine.
When it comes to planning special dinners and social events, choosing the right location is only one part. More than the venue, we want to create great and unforgettable experiences which our guests can talk about long after the day is done. So, the next time there's another reason to celebrate, consider Raleigh restaurants with private rooms as the possibilities are as exciting as every restaurant's best-selling dishes!