Margaux's Restaurant: The Best Choice for Fine Dining in Raleigh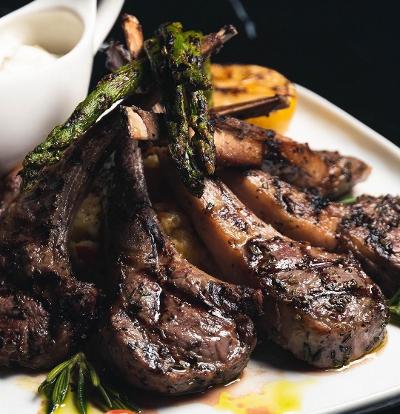 Fine Dining for Every Occasion
Margaux's Restaurant: the best choice for fine dining in Raleigh, knows how to make any night a special occasion, so you don't have to wait for a birthday, anniversary, or holiday to enjoy a night of fine dining at Margaux's. Whether you need a break from cooking or you just want to treat your loved ones to an intimate night out, Margaux's Restaurant in Raleigh, NC, offers fine dining with a unique farm-to-table menu, an eclectic atmosphere, and friendly servers that will make you feel like part of the family. 
Margaux's: The Choice for Fine Dining in Raleigh, NC
At Margaux's Restaurant in Raleigh, NC, fine dining is an immersive experience that begins the moment you walk in the door. Margaux's has spent the last 30 years cultivating an eclectic, upscale atmosphere that stimulates conversation and fosters connection as diners enjoy meals made with fresh, local produce and locally sourced meat and seafood. Margaux's staff is famous for treating guests with classic Southern hospitality, which is why many locals choose Margaux's when they want a night of fine dining in Raleigh, NC. Artwork by local artists adds local flair to the restaurant's decor by offering a visual representation of Raleigh's diversity and thriving local art scene.
Locally Sourced Farm-to-Table Fine Dining
Margaux's Restaurant in Raleigh, NC, features a fine dining menu that blends locally sourced ingredients with flavors from around the world to create unique dishes that feature local staples. Margaux's menu changes daily to incorporate fresh seasonal produce, meat, and seafood from local farmers and fishermen. If you're interested in a three-course prix-fixe dinner, check Margaux's daily specials for specifics; prix-fixe menus are offered on specific days at set times and may not be available for all reservations.
Gluten-Free Fine Dining in Raleigh, NC
Margaux's makes gluten-free fine dining easy by offering a daily selection of gluten-free appetizers, gluten-free soups, gluten-free entrées, and gluten-free desserts. Margaux's gluten-free menu items are made with simple, fresh ingredients and include a (GF) designation after the description. Our chefs work in an open kitchen, so diners with celiac disease or gluten sensitivity can talk directly to the chefs about ingredients and potential allergens.
Fine Dining for Groups in Raleigh, NC
Diners interested in hosting a fine dining private party or a fine dining event can reserve Margaux's completely private Bordeaux Room for a three-course meal for up to 46 people or the semi-private Rotisserie Room for a three-course meal for 12 to 18 people. For private parties and events, Margaux's Chef de Cuisine Andrew Pettifer designs a custom multi-course prix-fixe menu to create a fine dining experience that your guests will rave about for months to come.
Indoor and Outdoor Seating
Margaux's offers indoor and outdoor seating based on availability. Margaux's open kitchen gives indoor diners the chance to watch or chat with Margaux's chefs as they create delicious masterpieces.
Outdoor diners can appreciate the temperate climate of Raleigh, NC, throughout most of the year. Margaux's outdoor patio creates a romantic ambiance in which diners can enjoy an intimate meal while surrounded by native plants and flowers.
Specialty Cocktails and Drinks
The Margauxtini list on Margaux's libations menu features craft cocktails that blend worldly sophistication and Southern charm with select spirits to create tantalizing drinks that will add a little sparkle to your evening.
Reservations Recommended
Like most fine dining restaurants in Raleigh, NC, reservations are recommended for Margaux's, especially on weekends or holidays like Valentine's Day.