Best Raleigh Restaurant for Groups: 7 Reasons to Choose Margaux's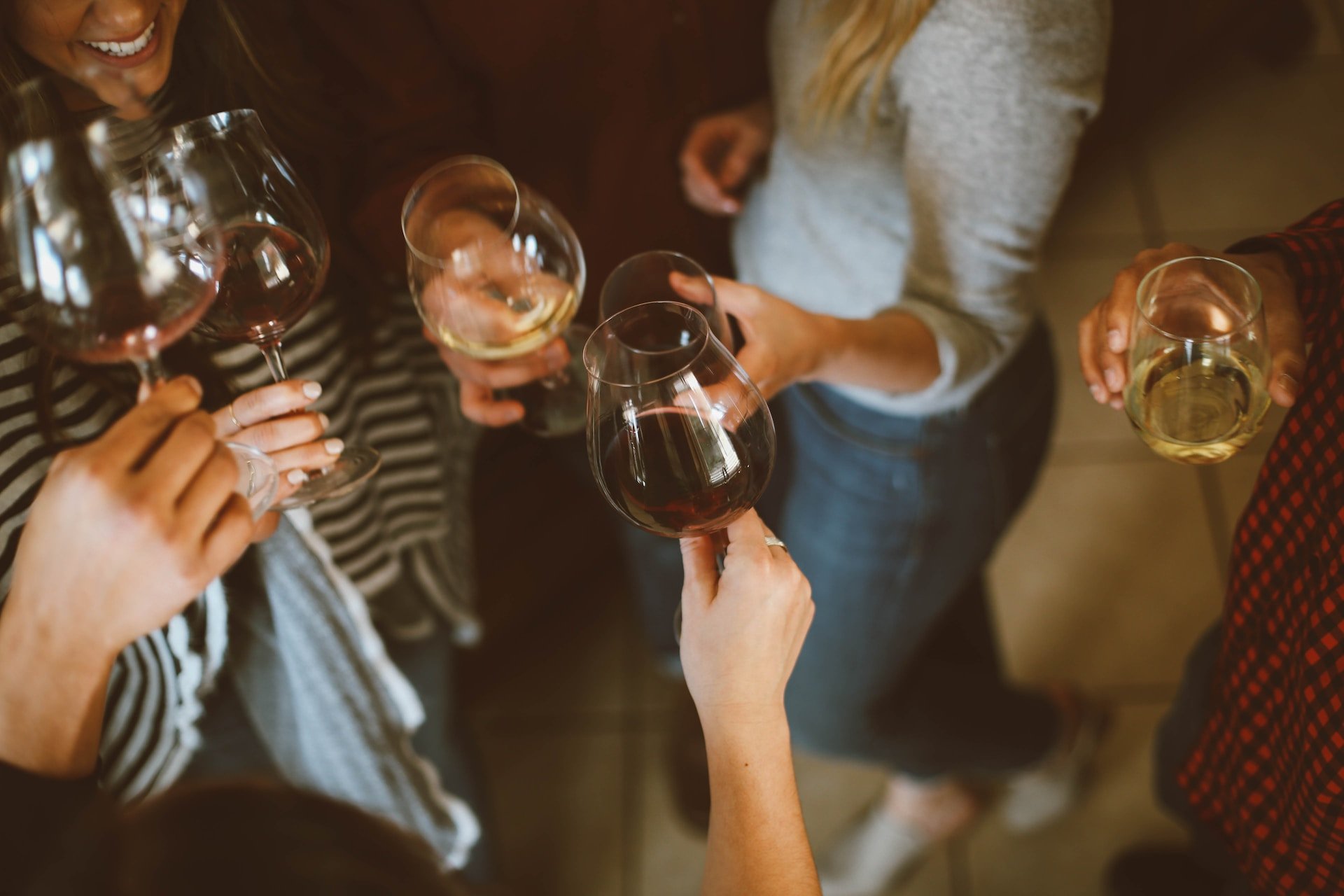 Hosting the holidays at your house can feel like a Sisyphean task, especially once you realize that in addition to the holiday meal that you've been prepping for weeks, your houseguests will probably want to eat three meals a day while they're staying with you. Since you're the host, by default, you're pretty much responsible for planning each of those meals too. See why Margaux's is the best Raleigh restaurants for groups.
While we can't solve all the issues that arise when your relatives come to town, bringing your family to Margaux's for dinner is a stress-free way to feed your loved ones. Reserve a table or private room at Margaux's will give you a much-needed break from your hosting duties, and your family and out-of-town guests can enjoy a meal at Raleigh's best fine dining restaurant for groups.
7 Reasons Your Family Will Love Group Dining at Margaux's
Multiple dining areas for groups
Since we have multiple seating areas for groups at Margaux's, you can choose the space and privacy level that will work best for your group:
Host a private dinner in our Bordeaux Room and dine with your family in a completely private dining room with your own staffed kitchen and bar and a private lavatory.
Dine in our semi-private dining area and enjoy an intimate three-course meal with 12 to 18 of your favorite people.
Reserve a table in our main dining room or on our outdoor patio for small to medium-sized groups who enjoy being out in the open.
Attentive, friendly staff
Many of our team members have worked at Margaux's for years—some for decades—and their passion for serving fresh, locally sourced food is still evident in every interaction with guests. Everyone at Margaux's, from the chefs to the hosts, strives to create a memorable experience for you and your loved ones. Our experienced servers will pace each course with precision and intuitively anticipate the needs of each person in your group.
Menu options for all palates
If you're worried that it's impossible for any restaurant to please your meat-loving grandpa, your vegan cousin, your gluten-free sister, and all your other family members too, we've got great news for you: Margaux's chefs create a variety of flavorful dishes every night, so meat lovers, pescatarians, vegans, gluten-free diners, and everyone in between can dine together in harmony.
Eclectic, upbeat ambiance
We've spent 30+ years curating Margaux's unique upscale atmosphere, which blends the best parts of a high-energy metropolis with the warm comfort of soulful Southern hospitality. The combination of our eclectic ambiance, attentive servers, and delectable dishes will inspire everyone in your group to be on their best behavior—even that cantankerous uncle that you wish you could leave at home.
Accessible for diners with limited mobility
We want every member of your family to be able to enjoy an evening at Margaux's, so our restaurant is wheelchair accessible and suitable for those with restricted mobility. Mention any mobility limitations when you make reservations for your group dinner so we can seat your party comfortably.
Ample parking
A group dinner at Margaux's is a stress-free experience from the moment you pull into our lot. Thanks to our large (free!) parking lot, you don't have to worry about your father-in-law simmering with road rage as he drives around searching for a parking spot. Your loved ones will appreciate your night out even more when they realize that Margaux's combines the blissful elegance of upscale dining with the practicality of stress-free parking.
Palpable positivity
If your family has reached the inevitable holiday breaking point where you're all grating on each other's nerves, take a deep breath and make reservations for a group dinner at Margaux's. Getting out of the house and spending an evening in Margaux's upbeat, positive atmosphere will infuse some new energy into your tense family dynamics, so you can enjoy each other again.
Make Reservations in Advance for Group Dining at Margaux's
Go ahead and make reservations for a group dinner at Margaux's so you'll have something to look forward to once your relatives arrive. Your future self will thank you… and so will your relatives!