Experience the Triangle at Local Raleigh Restaurants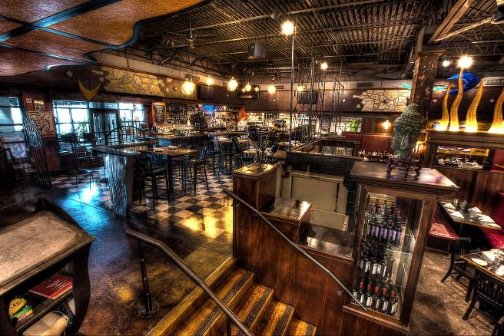 If you want to share a meal with friends and family at a restaurant in Raleigh, check out one of Raleigh's local restaurants where you and your loved ones can experience a unique evening that could only take place in Raleigh. Don't waste your precious time and money at a chain restaurant, where you will experience a generic night that's indistinguishable from any other evening; instead, visit a local establishment and make the most of your night out on the town.
Contribute to Local Culture
When you dine out at a local restaurant, you're contributing to our vibrant local culture by supporting small businesses that help keep Raleigh's local flavor alive and thriving. For the last 30 years, Margaux's Restaurant has embraced and reflected Raleigh and North Carolina culture with what we call the Perfect Fusion of a High-Energy Metropolis and Soulful Southern Hospitality. An evening at Margaux's is an experience that can't be replicated anywhere else.
Support Local Small Businesses
When you dine at Margaux's, you're supporting a local restaurant and a network of small businesses because we source our meat, produce, and dairy products from local farmers, anglers, and hunters like Cheshire Pork, Ward's Fruit & Produce, and Goat Lady Dairy. We partner with iconic Raleigh coffee roasters Cup A Joe to source ingredients for our coffees and coffee-related drinks like our Espressotini (a delightful blend of espresso, Stoli Vanil, and Kahlua Coffee Liqueur).
Taste Local Flavors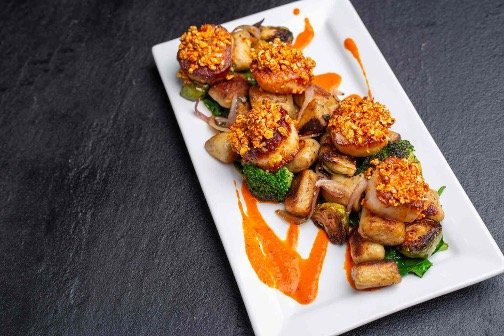 An evening at Margaux's is a truly local experience, during which you can enjoy local staples prepared in new ways, such as our black-eyed pea salsa or our Pamlico Sound crab cakes & crispy shrimp, while you soak up our eclectic décor and artwork featuring local Triangle artists. Margaux's experienced chefs change the menu daily to highlight the freshest local meats, cheeses, and produce, so you can try something new each time you visit!
Experience Local Hospitality
Margaux's friendly and experienced staff members embrace all the best parts of Southern Hospitality and will make you feel like a regular the first time you visit. Margaux's bar manager, Puddin, has been part of the Margaux's family for more than 22 years, and if you get the chance to chat with him while you're here, he'll add an extra splash of Southern flavor to your evening.
Enjoy More Than Just Food
An evening at Margaux's is about more than just food: It's a dining experience that combines food, ambiance, and community in ways that will nourish your body and your soul. As Margaux's regulars, the Jackson family recently shared, "To call Margaux's a restaurant should be an insult to the owners and staff. They perfected how to be a restaurant years ago. That allowed them to move beyond the simple definition and be so much more."
Visit Local Raleigh Restaurants
Margaux's in Raleigh, NC, has spent more than 30 years cultivating a dining experience that inspires most guests to become regulars. Raleigh natives, newcomers, and tourists who are looking for local Raleigh restaurants will be delighted to discover how Margaux's embraces and reflects Raleigh's vibrant and diverse culture. An established, locally owned restaurant, Margaux's is the ideal place to celebrate any occasion, whether you're trying to impress a first date, celebrating your 50th anniversary, or hosting a group dinner to celebrate a milestone.
Make Reservations
Like most upscale local Raleigh restaurants, dinner reservations are recommended for Margaux's, especially if you plan to dine on a weekend or holiday. If you're hosting a group dinner or large event, fill out our catering and private party form, and one of our staff members will contact you to discuss your event.