Five Reasons to Try Outdoor Dining in Raleigh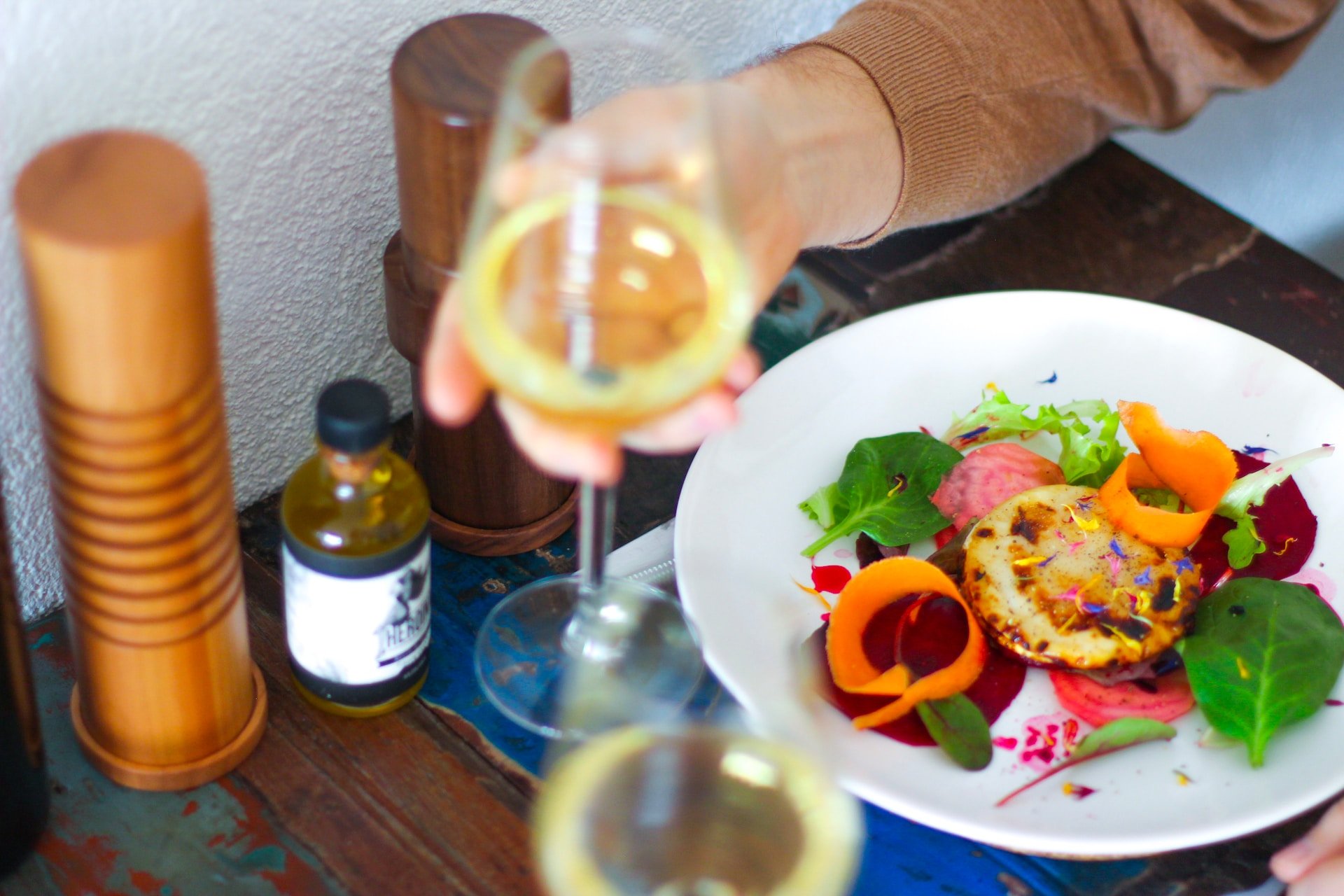 The longer days and warmer weather mark the beginning of these delightful spring and summer months when everyone who walks into a restaurant in Raleigh requests an outdoor table. It's the Goldilocks time of year when most people are willing to wait a little longer for an outdoor table so they can dine al fresco while enjoying the Triangle's temperate weather.
If you're not convinced that outdoor dining is worth waiting for, we've gathered a list of the top five reasons people in Raleigh love outdoor dining:
Outdoor Dining Fosters Relaxation
When you share an evening with your loved ones on the patio of your favorite local restaurant, you might notice that everyone at your table is a little chattier and more relaxed than usual. There's something about breathing fresh air and looking at North Carolina's lush vegetation while eating a delicious meal that inspires almost everyone to release their worries for a night.
If you have a *friendly* dog who whimpers at the thought of missing a social event, bring your pup with you for a night of fine dining on a pet-friendly outdoor patio. Even if you feel certain that your dog is just a fluffy bundle of love, remember that some people feel nervous around dogs, so keep yours with you on a leash at your table.
If your dog tends to freak out in public or when encountering new people or other dogs, go ahead and leave your pup at home—you and your dining companions will have more fun if you don't have to worry about Fluffy barking throughout your meal.
Outdoor Dining is Good for Your Body and Mind
 If you work for eight hours (or more) every day under fluorescent lights in a sterile office, your body and soul will thank you for choosing an outdoor table at your favorite local restaurant. Now that the days are longer and the sun keeps shining for hours after the end of the workday, you can soak up some vitamin D while dining outdoors and enjoying a few libations.
Even if you opt for outdoor dining after sunset and miss out on the vitamin D opportunities, dining outdoors can rejuvenate your body and mind, so you'll feel more refreshed when you walk into the office tomorrow morning.
Outdoor Dining Helps You Connect with the Outside World
As technology advances and most of us focus more on our internet connections than our human connections, dining on an outdoor patio can provide a refreshing reminder that it's important to connect with friends, family, and the natural world around us. Sitting with your loved ones in the outdoor section of your favorite restaurant can provide such a much-needed reprieve from your busy life that you just might feel like you're on vacation.
Outdoor Dining Adds an Element of Romance
Most fine-dining restaurants with outdoor seating know how to weave a little magic into their outdoor dining areas. Choose an upscale local restaurant that blends elegant outdoor lighting and carefully curated plants with the warm North Carolina breeze, and you're almost guaranteed that this outdoor date night will be a memorable one.
The romantic element of outdoor dining isn't exclusive to couples: The magical ambiance of dining on a well-designed restaurant patio will also enhance any evening with platonic friends, family members, and coworkers.
Make Reservations in Advance for Outdoor Dining in Raleigh
People in Raleigh love an outdoor dining experience during the spring and summer, so plan ahead if you want an outdoor table at your favorite restaurant. Make reservations well in advance and specify that you want a table in the outdoor dining section.