Best Restaurants Raleigh to Serve Up Fresh, Local Flavors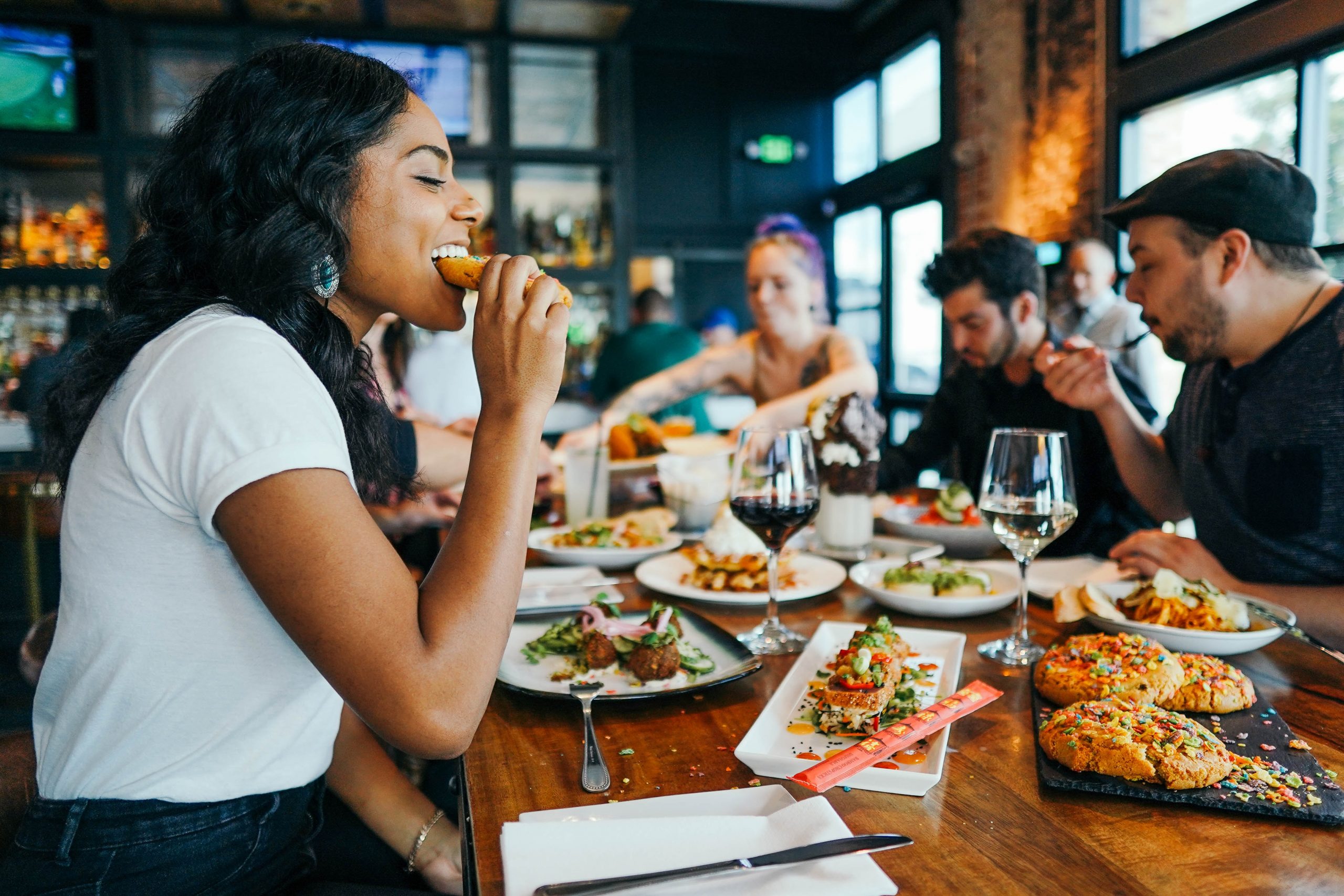 When You're Searching for the Best Restaurants in Raleigh, Go Local
If you want to enjoy a meal at the best restaurants in Raleigh, start your search by looking for locally owned establishments that integrate local people, local ingredients, and local charm.
Don't waste your evening out in Raleigh at a chain restaurant that you could find in any city in the United States; instead, choose a locally owned restaurant that you could only enjoy here in the City of Oaks.
When you dine at a locally owned restaurant, you get to enjoy a delicious meal, great service, and some Southern Charm while also supporting Raleigh's vibrant local restaurant scene. As an added bonus, your support will ripple throughout our local culture because the best locally owned restaurants source ingredients from local, sustainable suppliers and small local businesses and offer wall space to local artists.
The Best Restaurants in Raleigh Keep It Fresh
Raleigh is one of the few areas that produce enough local fruits, vegetables, seafood, and meat to support a year-round State Farmers Market, and the best restaurants in Raleigh work with those local farmers and create dishes featuring fresh local meat, dairy, and produce.
Since Raleigh's best restaurants serve delicious meals made with fresh, locally sourced ingredients, the chefs in Raleigh's best restaurants update their menus every day to highlight the freshest seasonal bounty.
Raleigh's Best Restaurants Have Been Thriving for Decades
The best restaurants in Raleigh are beloved establishments that you can always count on to make your evening special, whether you're enjoying a group dinner with friends before Senior Prom or celebrating your 25th high school reunion with those same friends two decades later.
Raleigh is a city with discerning tastes, so if a restaurant is still thriving after multiple decades in business, that's a pretty good endorsement from Raleigh's foodies.
The Best Restaurants in Raleigh Don't Have Dress Codes 
Raleigh is a southern city full of diverse people who don't need to be told how to dress. While there are some Raleigh locals who wouldn't dream of wearing white shoes between Labor Day and Memorial Day, there are just as many Raleigh locals who eschew archaic societal rules and wear whatever feels fabulous, even if that means wearing white open-toed shoes in November. The best upscale restaurants in Raleigh encourage guests to dress based on personal style (and comfort) instead of formal dress codes, which means you can feel fancy no matter what you're wearing.
Margaux's Restaurant: One of Raleigh's Best Restaurants Since 1992
For more than 30 years, Margaux's Restaurant has embraced and reflected Raleigh's local culture with what we call the Perfect Fusion of a High-Energy Metropolis and Soulful Southern Hospitality.
At Margaux's, you can watch the chefs work their magic in our open kitchen while you enjoy our daily specials, or you can enjoy a delightful evening on our patio while you sip a mixed drink from our libations menu and peruse our daily menu.
If you need help deciding between the Pamlico Sound Crab Cakes & Crispy Shrimp with Carolina Slaw or Fried Oysters with Butterbean Chow Chow, one of Margaux's friendly servers will ensure that you make the right choice for your palate.
Reserve a Table at One of Raleigh's Best Restaurants
An evening at Margaux's is an experience that can't be replicated anywhere else, so go ahead and make reservations today, especially if you plan to dine on a weekend or holiday. If you're hosting a group dinner or large event, fill out our catering and private party form, and one of our staff members will contact you to help plan your event.