Fun Company Holiday Party at Restaurants for Large Groups Raleigh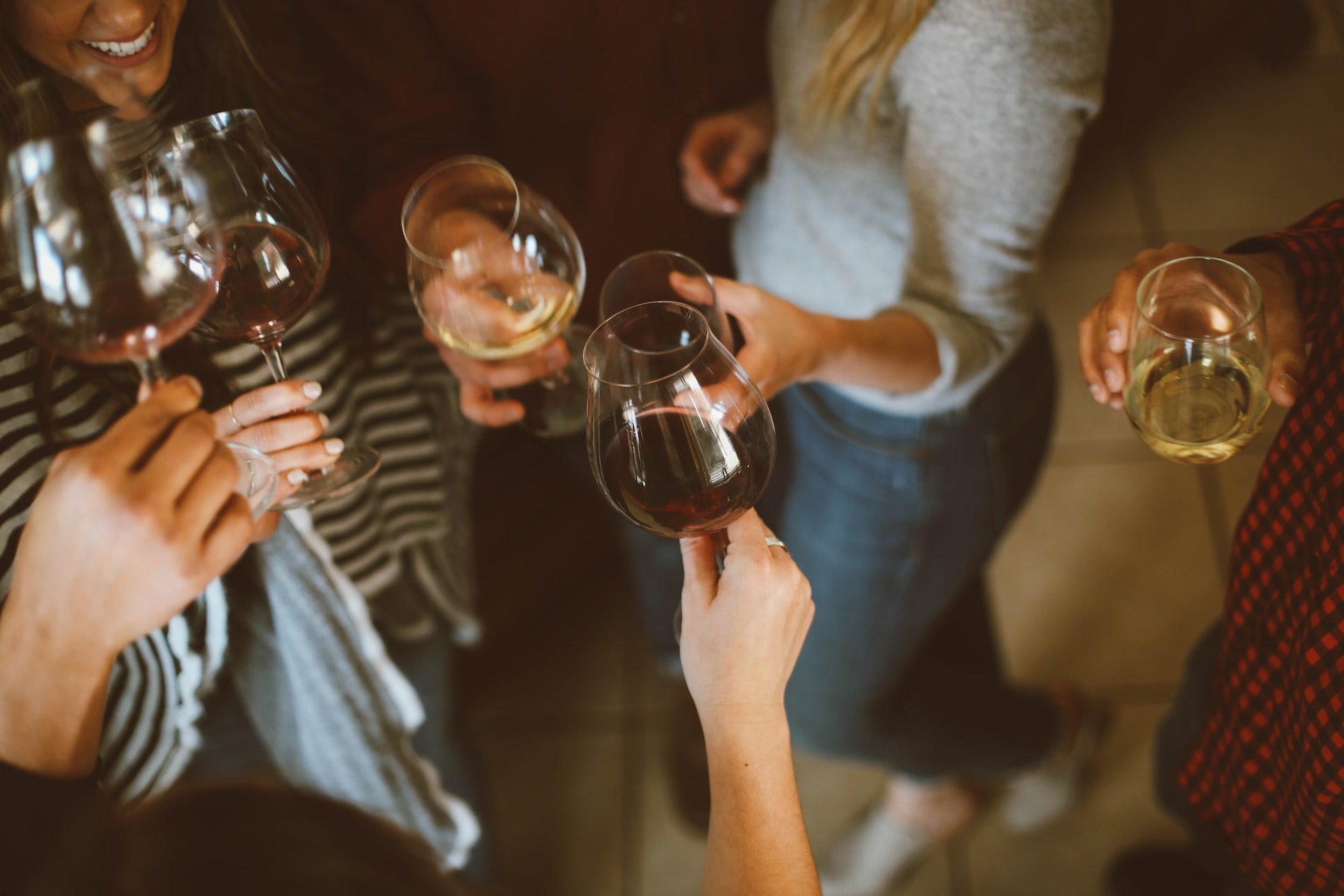 The holiday season is almost upon us and it can be a busy time for many to plan fun company holiday party at restaurants for large groups Raleigh. Companies often host events at restaurants for large groups Raleigh and have festivities to celebrate, and of course, office holiday parties that are a staple for many organizations. While holiday parties only happen once a year, these events are a great opportunity to celebrate the success of your business and your colleagues while enjoying a fun evening! If you're at the helm of planning this year's holiday dinner event, we've rounded up helpful party planning tips and ideas to help you stay on top of your planning game!
Why host a corporate holiday party?
Company holiday parties are something that most of your colleagues look forward to. At the same time, it's a great way to celebrate employees and their hard work. You'll get a chance to boost employee morale, give everybody something to anticipate, as well as increase a sense of community throughout the workplace. It doesn't matter if you're a company of 10 or more than 100, there are many popular restaurants for large groups Raleigh that can cater to your needs.\
Choose the most effective date and time & book restaurants for large groups Raleigh ASAP
Restaurants are usually in high demand during the holiday season, so you'll want to set a date and find and book a venue right away. Once you've set a date, you can choose from a couple of local restaurants for large groups Raleigh and narrow it down based on its location, price, seating capacity, and services. Go for off-peak times like weekdays so you can save additional money.
Depending on the number of guests you're inviting, you may want to consider renting out private spaces inside restaurants for large groups Raleigh as well. You often have the choice of booking the whole restaurant, their private rooms, or just a section inside the restaurant. This way, you can party hard (just don't make too much of a mess!) and not worry about other customers disturbing your event.
Get creative with your party theme
Often, the theme of the holiday party is just that: holiday and festivities. Elves, Santa outfits, gingerbread, and the list goes on. Having a Christmas or a Winter Wonderland theme is well and good, but don't be afraid to mix it up. This year, why not try something new and think outside the party box? For instance, if you are hosting the dinner party at a local fine dining restaurant in Raleigh NC, why not try a color theme (all red, silver and blue, etc.)? Or maybe, go for a twinkling throwback theme and bring everyone back to the 80's or even the roaring 20's? Give your party diversity and celebrate it a little differently this year! You can also speak with the restaurant staff to help you with party favors, centerpieces, and decor to make this part of the planning easier.
Taste the world through global fare
No holiday party would be complete without delicious food and drinks to keep your guests happy. Shake things up and serve something different from the same party foods year after year. Speak with the restaurant staff about customizing your holiday dinner menu depending on your theme. Whether it's a sit-down dinner at restaurants for large groups Raleigh, or a mix of finger foods and wine, make it extra for your guests and let them try something different that's equally delicious! If you need extra inspiration, you can ask your colleagues what they've been craving for or what their favorite foods are. You'll be surprised at how diverse their food choices are. Don't forget about your vegan, vegetarian, or gluten-free coworkers!
Send out invitations early
The holiday season usually means more employees taking time off to spend time with family. Make sure you send out invitations way ahead of time so they can be part of this special evening. It's also important that you make rules as clear as possible in every invitation. For instance, is this an employee-only event? Or are your guests allowed to bring plus-ones? Keep your guest list up-to-date so that you can make hassle-free decisions when it comes to planning food and drinks for your party.
Plan entertainment
No party is complete without games and activities. This year, skip hiring a photographer and get a photobooth instead (with crazy and hilarious party props to boot!) so your coworkers can loosen up a bit! Consider booking DJs or artists for live music entertainment and can keep your coworkers on their toes after dinner. Another idea is to set up a gift exchange or a white elephant-type of event. Make your rules (aka financial cap on the gift to be given) clear to avoid any awkward moments during the evening.
Make it an evening of gratitude
What makes a company holiday party even more awesome (apart from the delicious food) is that they can be a great way to show appreciation for your team. Devote time on your event program to recognize and award outstanding employees for a job well done. This way, you boost employee morale and show gratitude in a more personal way. When you show appreciation for your employees, they tend to have a more positive work attitude which results to happier work cultures and environments.
Celebrate the holidays, celebrate success!
Company holiday parties are amazing opportunities to kick off the holiday season and show how you appreciate and value your coworkers. While planning one is no easy feat, you can ensure your guests have a wonderful time when you take care of every important detail so that everything goes smoothly.
Don't fret if you're part of a big organization! You can work with the restaurant staff to discuss your ideas, requirements, and other special requests. There are a couple of restaurants for large groups Raleigh that can certainly cater to your needs. With these ideas in mind, make sure you plan everything in advance so your coworkers can look forward to fun company holiday party at restaurants for large groups Raleigh.