The Best Restaurants In Raleigh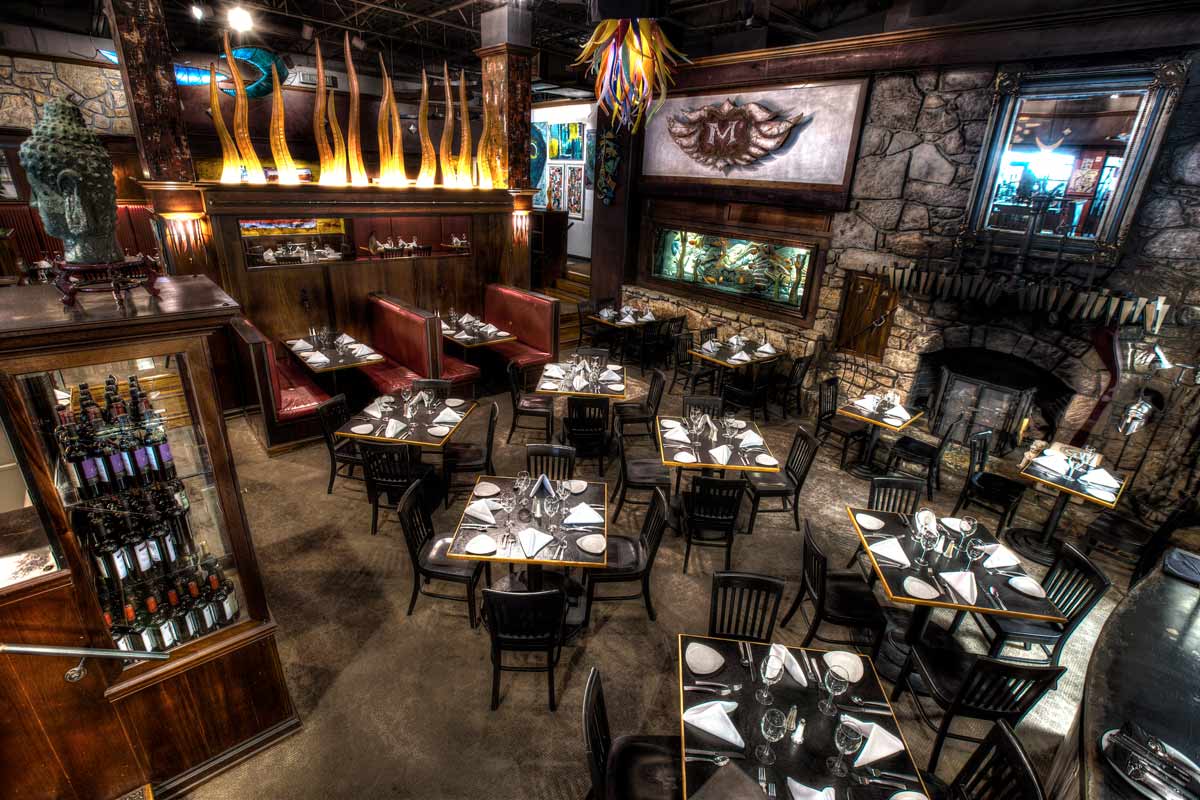 The daffodils popping up in gardens throughout the Triangle provide the first signal that spring is almost here, which means Raleigh locals will soon emerge from hibernation eager to spend time with loved ones. As the City of Oaks comes back into bloom after another (undeniably mild) winter, locals and tourists alike will soon be booking reservations at the best restaurants in Raleigh.
The best restaurants in Raleigh are locally owned gems that transform into an evening oasis for everyone who walks in the door, whether it's a family of five enjoying a mid-week dinner away from home, a couple celebrating their 50th anniversary, or a professional group planning to network over cocktails and appetizers.
What to Consider as You Search for the Best Restaurants in Raleigh
Menu—This one is obvious, but it's important: A well-designed menu is the foundation of any top-notch restaurant. However, it takes a lot more than just a delectable menu for a restaurant to be recognized as one of the best in the area.
Service—The best restaurants in Raleigh provide stellar service throughout your entire evening. An attentive, experienced server can turn a mundane evening into a memorable night.
Atmosphere—A restaurant's atmosphere sets the tone for your evening, so look for restaurants that welcome you with the perfect blend of mood lighting, music, and décor.
Ownership—If you truly want to find the best restaurant in Raleigh, stick with locally owned options. The best locally owned restaurants usually support other local small businesses, prioritize sustainable suppliers, and promote diverse local artists.
Longevity—Raleigh's best restaurants are local establishments that have been around long enough to grow solid roots and a devoted local following.
The Best Restaurant in Raleigh for Three Decades
When Margaux's Restaurant opened in 1992, Raleigh locals quickly identified it as a favorite dinner spot. More than 30 years later, locals still choose Margaux's as one of the best restaurants in Raleigh.
Keep It Local at Margaux's
A meal at Margaux's is as local as you can get. As a locally owned restaurant, we value our community relationships and our local culture. We partner with farmers, fishermen, and small businesses to source fresh local produce and meat because we believe that a delicious meal starts with fresh, sustainably sourced ingredients.
Margaux's incorporates artwork by local Triangle artists into our eclectic décor so our guests can enjoy a taste of Raleigh's diverse local art scene.
Daily Changing Menu
Margaux's chefs blend flavors from around the world into local favorites to create new versions of your favorite Southern dishes, and our chefs change the menu every day to highlight the freshest local staples. Although the specific menu items might change, our menu usually includes a few classic North Carolina dishes, prepared  Margaux's style. Margaux's also offers daily specials for guests interested in early bird seating or a Prix-Fixe menu.
For guests who enjoy a drink with dinner, Margaux's libations menu features unique mixed drinks, local beers, and a vast selection of wines that will help you release the day so you can enjoy your night.
Served with Southern Hospitality
Margaux's friendly staff will show you all the best parts of Southern Hospitality. Our servers will treat you like a regular the first time you visit, and they'll inspire you to keep coming back until you are a regular.
Reservations Recommended
As with most of Raleigh's best restaurants, reservations are recommended at Margaux's, particularly if you're planning to visit on a weekend.