What to Look for in a Private Dining Venue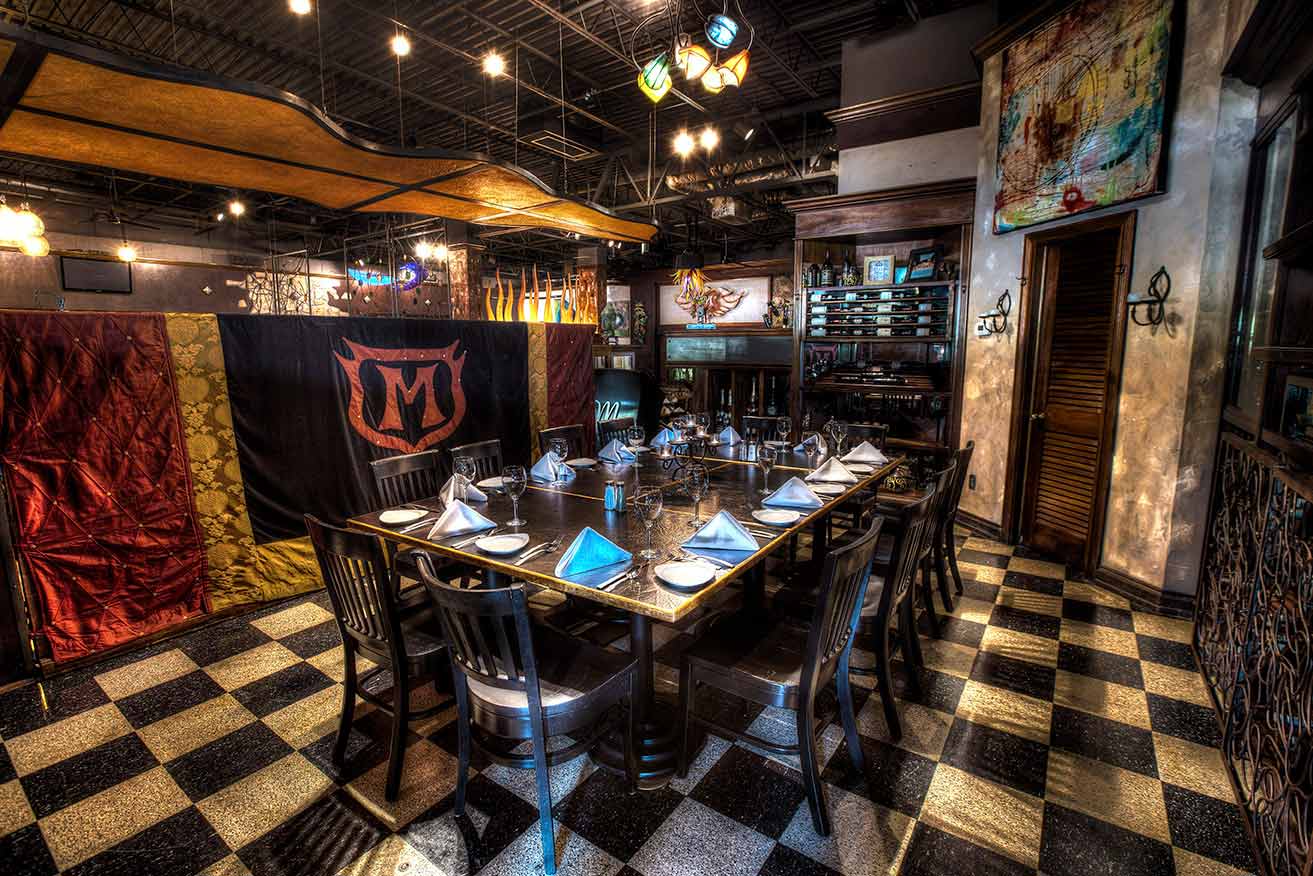 A private dinner with friends, family members, and loved ones is a special way to create memories that you'll reminisce about for years. You have to choose the right private dining venue if you want the night to be a success, which means you will need to evaluate your options based on the size of the  group, your guests' dietary restrictions, accessibility concerns, and the venue's atmosphere.
Things to Consider When Choosing a Private Dining Venue
­Group Size—Can the facility comfortably accommodate your group? A space that is too small or too large for your group can make guests feel awkward.
Privacy—Do you want a self-contained space or would you prefer a semi-private space?
Menu—Do you want to serve a full sit-down meal, or would you rather host a sophisticated cocktail evening with pass-arounds for guests to munch on while they socialize?
Accessibility—Will guests with mobility issues have to navigate stairs or uneven surfaces?
Dietary Restrictions—Does the venue provide options for vegetarian or gluten-free guests?
Atmosphere—How will the venue's atmosphere affect your event? An overly formal space might make guests feel uncomfortable, while a space that is too casual might detract from the special occasion.
Private Dining for Small or Large Groups at Margaux's
Finding the right private dining venue doesn't have to be a chore. Margaux's Restaurant in Raleigh, NC offers private dining options for small, medium, and large groups with diverse dietary needs. Margaux's combines the best parts of a bustling metropolis with good ol' Southern Hospitality to create an ambiance that will dazzle everyone in your group (even your perpetually displeased in-laws, bless their hearts).
At Margaux's, your guests don't have to adhere to a strict dress code because our eclectic atmosphere will make them feel  fabulous no matter what they're wearing.
Margaux's chefs change the menu daily and will design a special prix-fixe menu for groups seeking a private or semi-private dining experience.
On top of Margaux's stellar service and locally sourced meat and produce, Margaux's libations menu features unique mixed drinks, local beers, and a vast selection of wines that will help everyone in your group kick back and relax for the night.
Private Dining for Small Groups (12 to 18 people)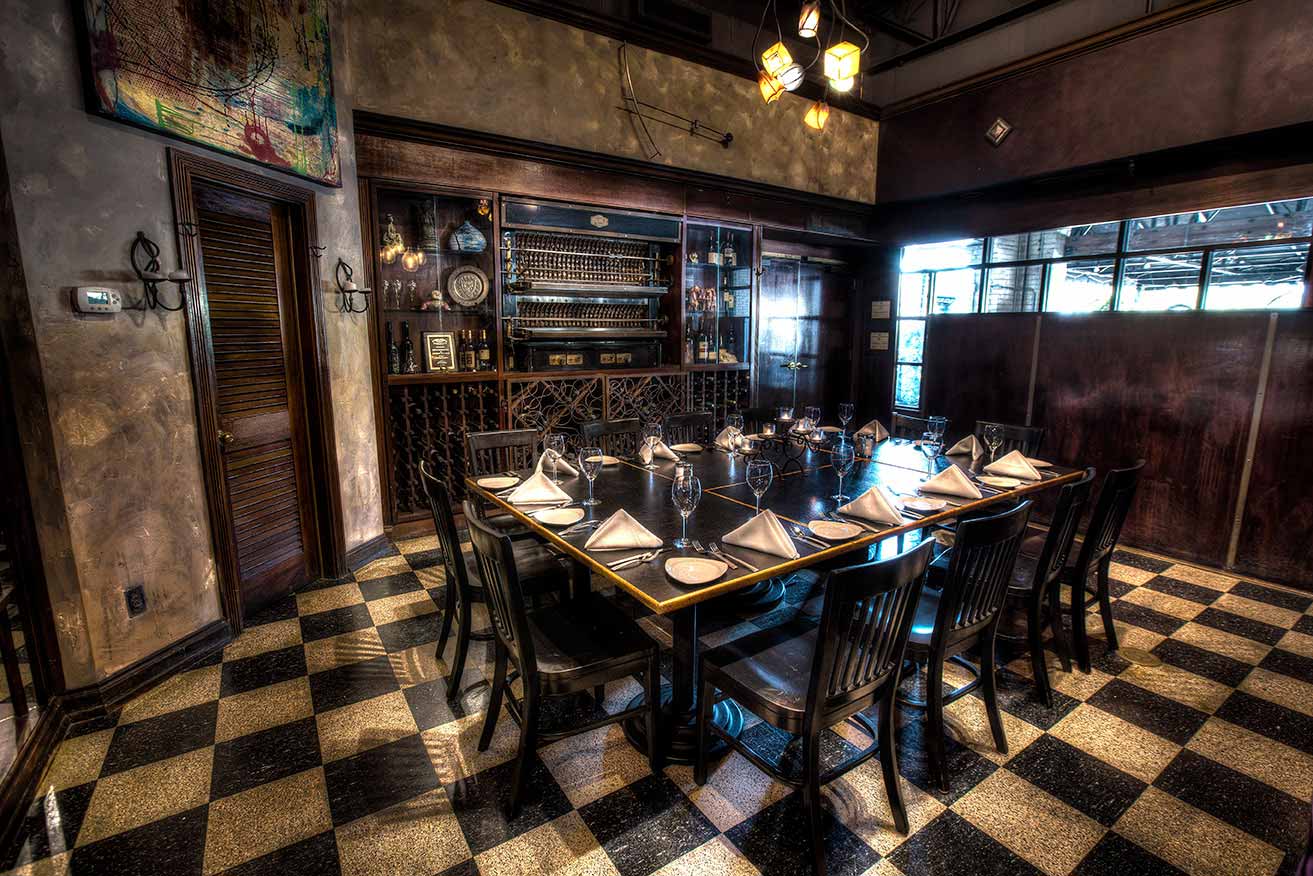 Groups of  12 to 18 people can share an intimate evening over a three-course meal in Margaux's semi-private Rotisserie Room.
Private Dining for Medium-Sized Groups (25 to 46 people)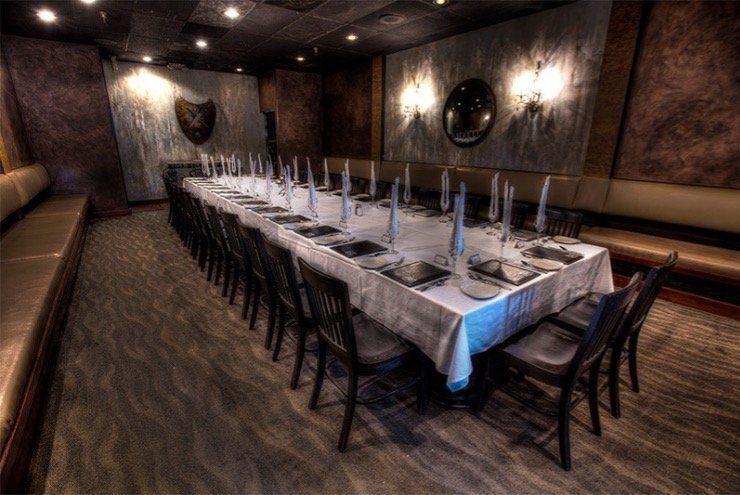 Up to 46 guests can enjoy a three-course meal in Margaux's elegant, self-contained dining area, known as the Bordeaux Room. This private dining area includes a separate kitchen, a dedicated bar, and a private lavatory, so you and your guests will have the place all to yourselves.
Private Dining for up to 275 People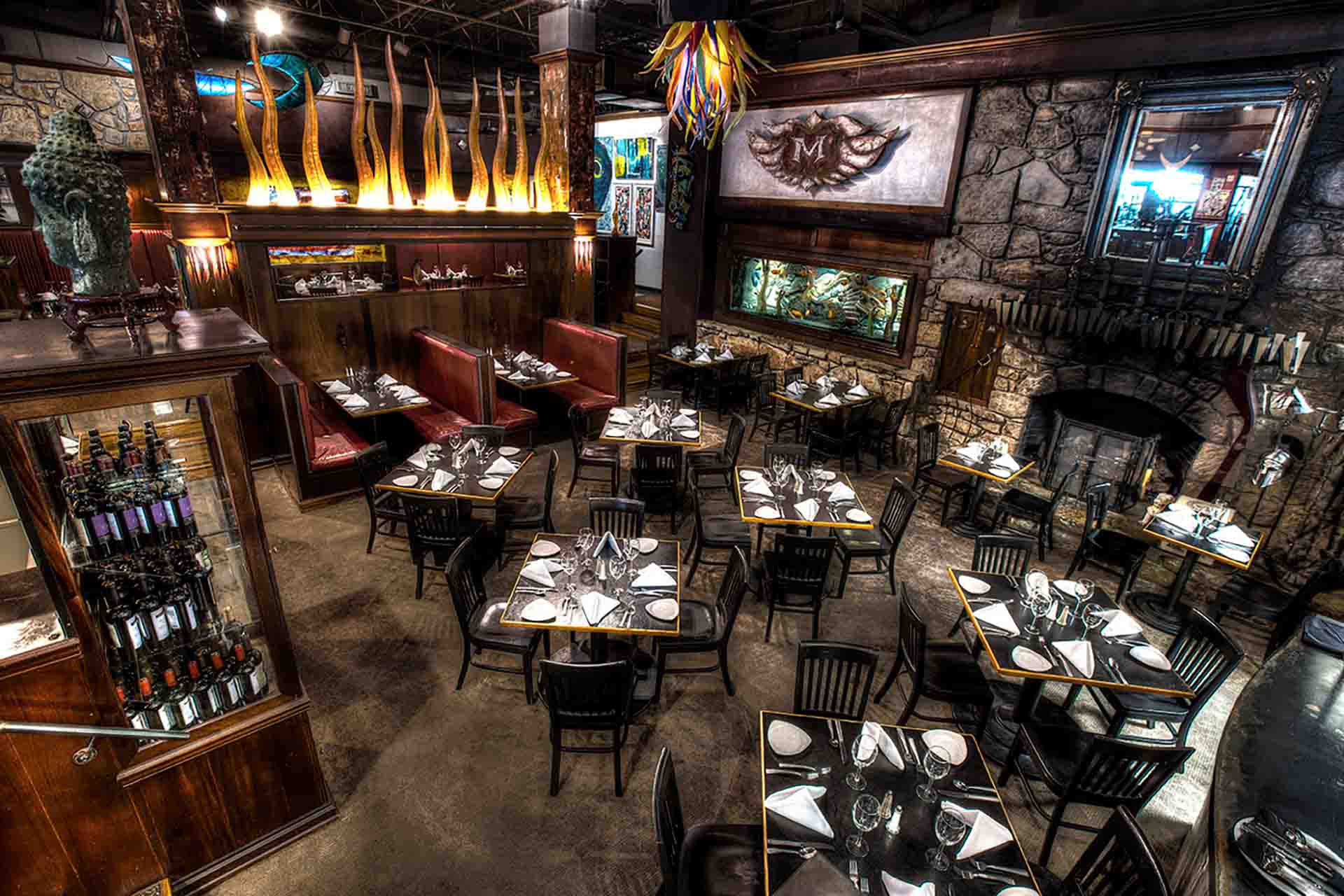 Margaux's is closed to the public on Sundays, so guests can rent out the entire restaurant and host private events for up to 275 people. Your guests will have access to the Rotisserie Room, the Bordeaux Room, the spacious bar, and our main dining room.
If you want to add entertainment, set up a band or DJ in our dining room and encourage your guests to let loose on the dance floor.
Make Reservations Early for Private Dining
Margaux's is an ideal place to host private parties, receptions, family meals, and reunions in the Triangle, but our private dining space fills up quickly, so make your reservations today. Fill out our Catering & Party Inquiry Form, and one of our friendly staff members will contact you to help you plan your private dining experience.