Here's Why Outdoor Dining is Good for You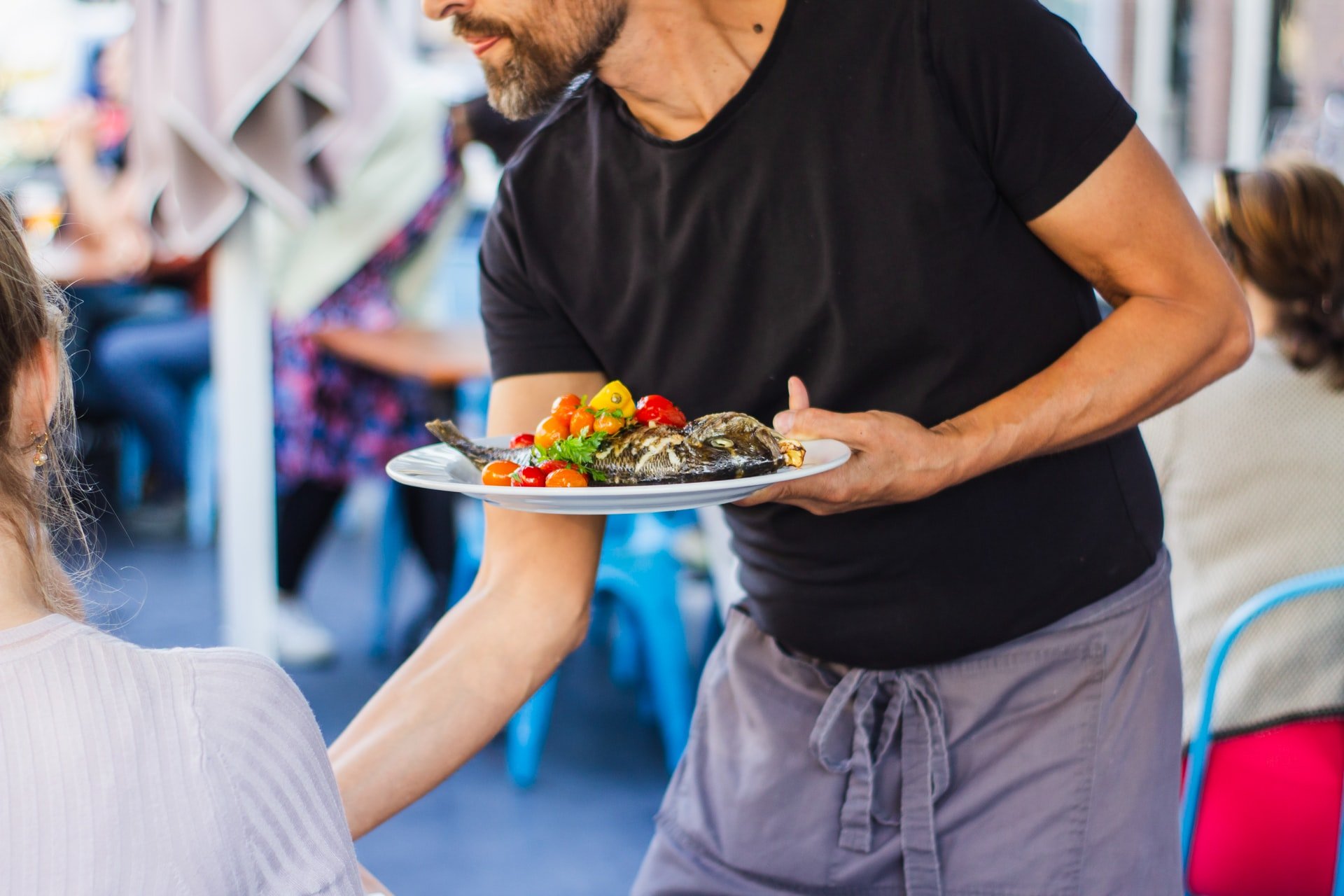 Ask any local to recommend the best restaurants for outdoor dining Raleigh NC, and you'll soon discover that people in the Triangle are passionate about a good patio. And it turns out that Raleigh's outdoor dining enthusiasts might be onto something, because choosing to dine al fresco can actually benefit you in numerous ways.
It's no secret that spending time outside is good for you. But did you know that you can still reap the mental health benefits of nature just by sitting outside? We're reading between the lines here, but if sitting in your backyard, park, or green space "can lower blood pressure and stress hormone levels, reduce nervous system arousal, enhance immune system function, increase self-esteem, reduce anxiety, and improve mood," then it seems reasonable to assume that you might experience the same positive effects by enjoying a delicious meal on a restaurant patio.
Patios Make Dog-friendly Fine Dining Possible
It's hard to leave your best friend sulking at home while you treat yourself to a three-course dinner with your friends and family, but if you choose a restaurant with a dog-friendly patio, your *friendly* four-legged friend might be able to join your dinner party.
Not every restaurant with outdoor seating is dog-friendly, so ask the restaurant about their pet policy when you make your reservations. Remember that you and your pup both need to be on your best behavior even on dog-friendly patios; other outdoor diners might feel nervous around dogs, so make sure to keep your pup on a leash at your table.
Outdoor Dining Helps You Connect to the World Around You
The best outdoor dining spots in Raleigh are landscaped and designed to feel like an enchanted garden where you can connect to the natural world without having to break a sweat. The magical essence that permeates these outdoor dining areas often inspires a sense of camaraderie among dining companions, which can make it easier to connect with the people around you.
If you don't feel the need to deepen your connection with the people at your table, eating outside gives you the opportunity to connect with nature and the space around you. One of the many perks of outdoor dining in Raleigh is that you'll most likely hear birds serenading each other or calling out to their friends, and you might even hear an owl hooting from a distant tree branch.
Margaux's Restaurant Voted the Best Outdoor Dining Spot in Raleigh
While there are many restaurants with outdoor dining areas in Raleigh, Margaux's is consistently cited as one of the most idyllic. In 2022, The News & Observer's readers voted Margaux's Restaurant the best outdoor dining spot in Raleigh, presumably because the landscaped patio is basically an outdoor oasis where you can enjoy an upscale meal al fresco. Thanks to Raleigh's mild climate, diners can relish the ambient lighting and lush plants on Margaux's eclectic patio throughout most of the year.
Margaux's enchanting outdoor space is a natural extension of the restaurant's commitment to sustainability and the surrounding community: Margaux's prioritizes partnerships with local, sustainable farmers, ranchers, and fishermen and sources its dairy products from a low-impact, sustainable farm. To highlight fresh seasonal staples from local suppliers and small businesses, Margaux's chefs change the menu daily, so you might discover a new favorite dish each time you visit.
Outdoor Dining Tip: Make Reservations in Advance
If you want to snag a table on Margaux's patio, make dinner reservations in advance, and make sure to mention that you want to dine at an outdoor table.