5 Reasons Margaux's is the Best Restaurant in Raleigh for a Night Out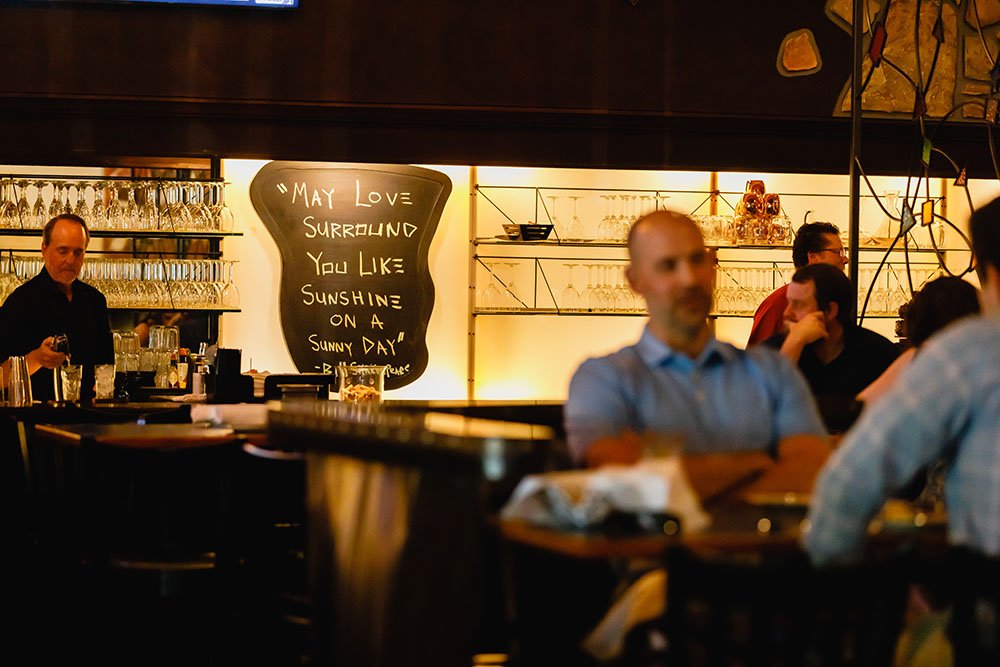 Whether you're winding down from a long workday or winding up for a big night out, dinner and drinks at Raleigh's best restaurant is a blissful way to spend an evening in the Triangle.
Locals and tourists alike have named Margaux's one of the best restaurants in Raleigh for more than three decades, in part because our eclectic, upscale atmosphere and unique menu create the perfect setting for any event, whether you're celebrating a special occasion or just grabbing dinner with friends after work. In fact, some of our most recent accolades highlight our versatility: News & Observer readers voted Margaux's Raleigh's Best All-Around Restaurant in 2022, while Visit Raleigh named Margaux's one of the Best Restaurants for Special Occasions in Raleigh in 2023.
People often tell us what they love most about dining at Margaux's, so we've summarized five reasons locals say Margaux's is the best restaurant in Raleigh. 
The Perfect Restaurant for Any Occasion… and for No Occasion at All
When we opened Margaux's in 1992, we wanted to create a one-of-a-kind restaurant with delicious food and a welcoming, upbeat atmosphere so Margaux's would be Raleigh's first choice for first dates, mid-week family dinners, bachelorette parties, and everything in between. Based on feedback from our guests, we've succeeded.
A Safe Space to Go Beyond Your Culinary Comfort Zone
Over the years, our chefs have earned a reputation for combining elements of French, Pan-Asian, and Southern cuisine to create fabulous recipes that bring out the best flavors in each dish. Guests are often inspired to step outside their culinary comfort zones and order a tantalizing new dish, because they know the chefs at Margaux's only serve the best. With Southern staples like Pamlico Sound Crab Cakes served alongside international flavors like Moroccan-spiced sweet potato salad, even your pickiest dining companion might decide to try something new at Margaux's.
A Changing Menu That's Focused on Fresh
At Margaux's, our chefs build each dish around fresh, sustainably sourced ingredients from our local purveyors, so we update the menu every night to highlight the freshest seasonal bounty. We post our updated daily menu on our website every day, so check out the menu and activate your appetite before you even arrive at the restaurant!
Daily Specials and a Three-Course Prix-Fixe Menu
Our chefs design a three-course prix-fixe menu every night with mouth-watering options for each course, and our experienced servers will time each course so well that you'll wonder if they can read your mind. We offer an Early Byrd special and other daily specials for guests who want to dine like royalty without the royal price tag.
Menu Options for Diverse Dietary Needs
Our diverse menu features meat and seafood dishes along with vegetarian, vegan, gluten-free, and dairy-free options, so your whole family can enjoy a meal together at Margaux's. To help diners with food allergies or dietary restrictions, our daily menu identifies gluten-free (GF), dairy-free (DF), and vegan (V) menu items; we also indicate any spicy (S) dishes and menu items that contain nuts (N).
These certainly aren't the only reasons that people often name Margaux's as one of the best restaurants in Raleigh, but these five items give you a glimpse into what diners love most about a meal at Margaux's.
Since Margaux's is one of Raleigh's most popular restaurants, make reservations in advance. After all, whether Margaux's is the only destination for your night out in Raleigh or the launching point for an epic night out on the town, you don't want to waste a moment.