Fine Dining Restaurants in Raleigh Serve Elegant Meals with a Southern Twist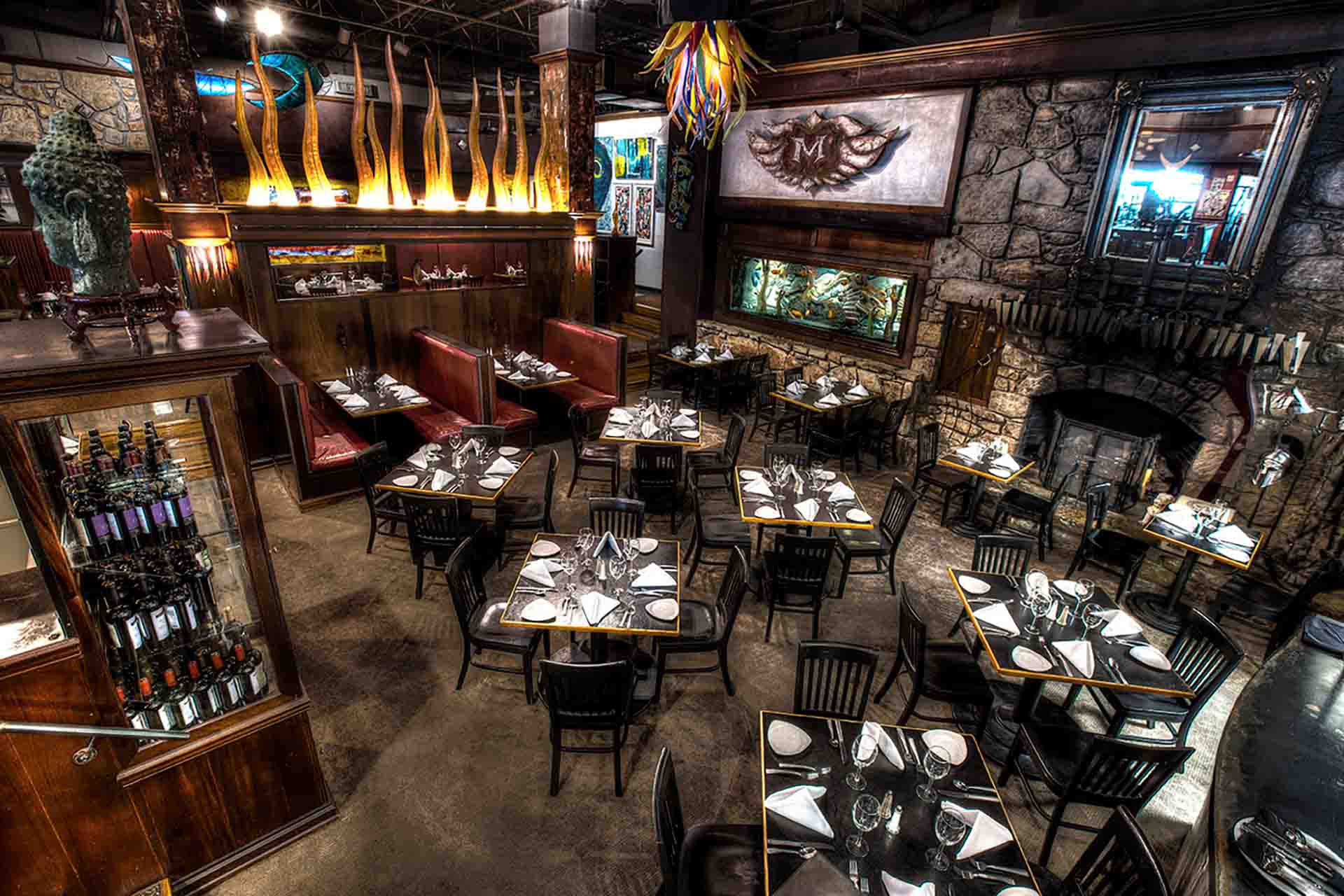 If you're planning to spend an evening out on the town in Raleigh, NC, start your night with dinner and drinks at one of Raleigh's local fine dining restaurants.
The best fine dining restaurants in Raleigh tend to infuse everything with a heaping helping of Southern Hospitality, so don't be surprised if everyone from the hostess to the chef treats you like a long-lost friend as soon as you walk through the door.
Raleigh's Best Fine Dining Restaurant Makes Everyone Feel Welcome  
Margaux's Restaurant has been one of Raleigh's best fine-dining restaurants since its inception in 1992. Margaux's combines the vibrant energy of a high-energy metropolis with the best parts of soulful Southern Hospitality; the result is a warm and welcoming fine dining restaurant that is swanky without being stuffy and elegant without being elitist. Fine dining is attainable—and enjoyable—for everyone at Margaux's, whether you're dining as a family with children or with a group of colleagues seeking sustenance after a long day at the office.
The eclectic atmosphere and attentive staff at Margaux's will make you feel fancy no matter what you're wearing, so you don't have to worry about a dress code. At Margaux's, you can enjoy a delicious meal without having to spend hours stuffed into a pair of Spanx® or sweating through a scratchy suit coat.
A Fine Dining Menu Features Something for Everyone
Just like your Southern Grandma, who made sure to offer something for everyone on her Sunday dinner table, Margaux's chefs include a variety of flavor profiles on each day's menu to ensure that nobody leaves the table hungry. For diners with food allergies, sensitivities, or aversions, Margaux's menu identifies dishes as Gluten-Free (GF), Vegan (V), and Dairy-Free (DF); dishes containing Nuts (N) are clearly identified on the menu as well.
Upscale Meals Made with Local, Sustainably Sourced Ingredients
As one of the best fine dining restaurants in Raleigh, Margaux's partners with local farmers, ranchers, and small business owners to source fresh, sustainable produce, meats, dairy products, and more. Margaux's chefs create recipes that highlight fresh seasonal produce and other local staples, so when you enjoy a meal at Margaux's, you're supporting local agriculture and small businesses.
Fine Wines Enhance Your Night of Fine Dining
Fine wines are an integral part of any fine dining menu, which is why Margaux's in Raleigh features an extensive wine list along with tantalizing mixed drinks, top-shelf liquors, and a rotating selection of local North Carolina beers on tap. If you need help finding a wine to complement a particular dish, your server will guide you towards the best options based on your personal preferences.
Raleigh's Best Fine Dining Restaurant for More Than 30 Years
Margaux's in Raleigh, NC, has spent more than 30 years cultivating a fine dining experience that nourishes guests' bodies and souls by serving delicious meals with Southern elegance and hospitality. An established locally owned fine dining restaurant, Margaux's is the ideal place to experience Southern-Style fine dining, whether you're trying to impress a first date, celebrating your 50th anniversary, or hosting a group dinner for a family reunion. 
Fine Dining Restaurant Tip: Make Reservations in Advance
Like most fine dining restaurants in Raleigh, dinner reservations are recommended for Margaux's, especially if you plan to dine on a weekend or holiday. If you're hosting a group dinner or large event, fill out our catering and private party form, and one of our staff members will get in touch to discuss the details.