Raleigh Restaurants With Private Rooms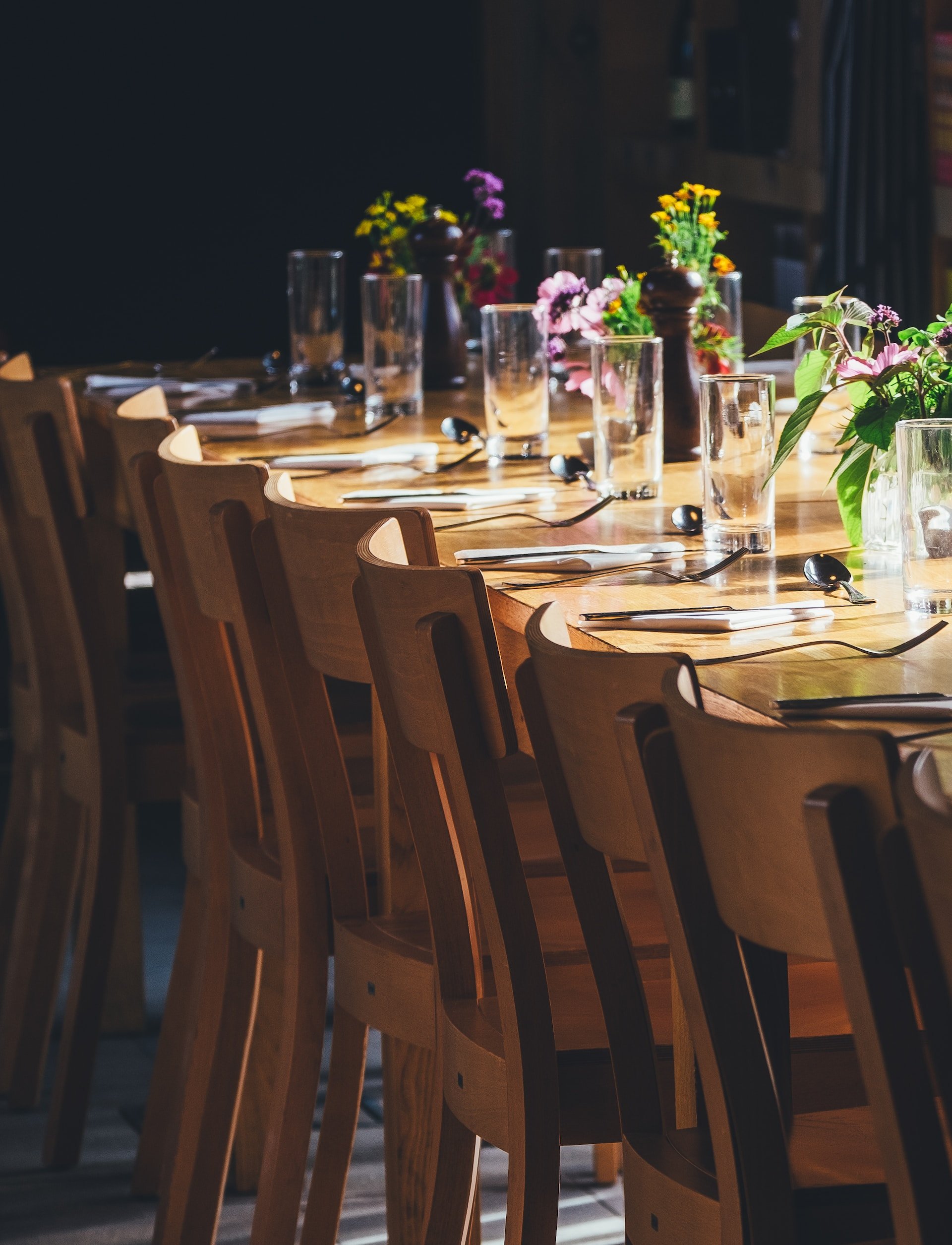 Treating your loved ones to a meal in an upscale restaurant is a classic—and classy— way to celebrate any milestone, but if you want to guarantee that your celebration is intimate and memorable, reserve a private room in Raleigh restaurants with private rooms.
Enjoying a three-course meal in an upscale, self-contained private dining room is the most affordable and attainable way to feel like a royal for an evening. You'll get to dine in elegance and order from a menu that the chef designed just for your party, while the waitstaff anticipates your needs so well that you'll wonder if they can read minds. When you reserve a private dining room in one of Raleigh's best restaurants, you'll experience the charmed side of royal life for a few luxurious hours, but you won't have to worry about the paparazzi hounding you before and after your meal.
The Best Private Dining Room in Raleigh
If you're searching for a private dining room in one of Raleigh's best restaurants, Margaux's in Brennan Station has everything you're looking for in a venue. Margaux's can accommodate groups of almost any size, so it's the ideal restaurant for hosting any event, whether it's a multi-course meal in a semi-private dining room or a cocktail party with appetizers for 275 people.
Margaux's was recently named one of The Best Restaurants for Special Occasions in Raleigh, NC, thanks to Margaux's ever-changing menu featuring fresh local staples and its upscale, eclectic atmosphere, which combines the energy of a fast-paced metropolis with healthy portions of Soulful Southern Hospitality. Margaux's will make you feel right at home as soon as you walk through the door; just don't be surprised if Margaux's experienced chefs infuse your favorite local dishes with flavors that your Southern grandma would never see on the shelves of her local Piggly Wiggly.
The Best Self-Contained Private Dining Room for Large Groups
You can invite up to 45 dining companions to share a three-course meal with you in Margaux's Bordeaux Room, an elegant, self-contained private dining area that features a dedicated kitchen and bar along with a private lavatory, so you and your guests will feel like you have the restaurant all to yourselves. When you dine in the Bordeaux Room, Margaux's chefs will design a custom prix-fixe menu that features fresh, seasonal local meats and produce prepared with flavors from Southern, French, and Asian cuisines.
The Best Private Dining for Very Large Groups 
If you're hosting an event for up to 275 people, consider renting out Margaux's entire restaurant on a Sunday, when the restaurant is closed. You and your guests can dine, dance, and drink in Margaux's vibrant dining room, hang out and chat in the self-contained private Bordeaux Room or semi-private Rotisserie Room, and relish the fresh air on Margaux's outdoor patio.
Raleigh's Best Private Dining Room for More Than 30 Years 
Margaux's in Raleigh has spent the last 30+ years cultivating an upscale dining experience that inspires most guests to become regulars. An established locally owned upscale restaurant, Margaux's is the ideal place to celebrate any occasion, whether you're trying to impress a first date, celebrating your 50th anniversary, or hosting a group dinner to celebrate a milestone.
Make Reservations Early for Private Dining
Margaux's is the best restaurant in the Triangle for hosting private parties, receptions, family meals, and reunions. Margaux's private dining space fills up quickly, so make reservations well in advance, especially if you want your event to take place during the weekend. Fill out our Catering & Party Inquiry Form, and one of our friendly staff members will get in touch to help you plan your private dining experience.