Satisfy Your Carnivorous Cravings at Raleigh's Best Fine Dining Steakhouse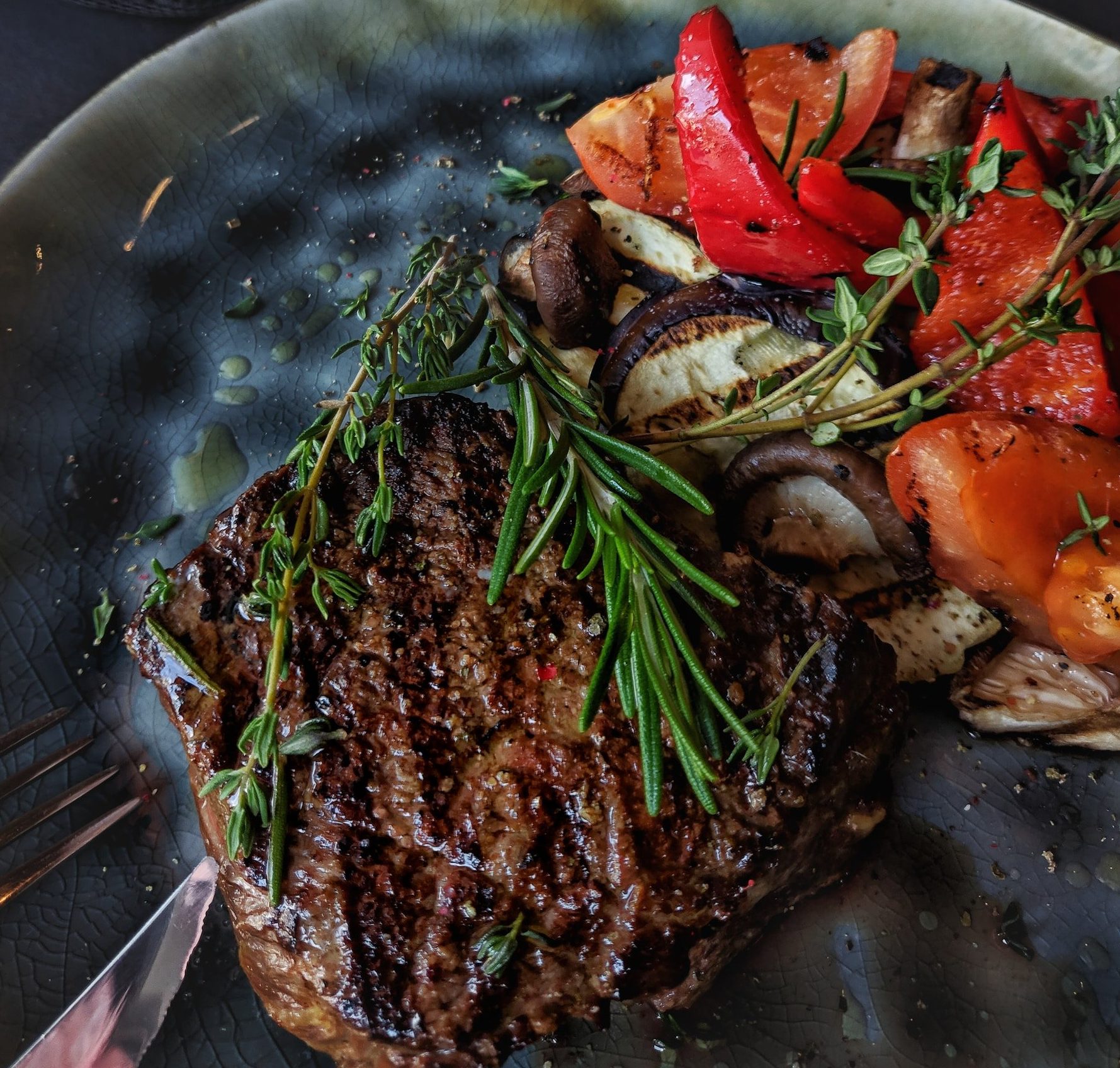 You know those days when the tantalizing aroma of steak sizzling on the grill seems to permeate the air all afternoon, and by the time you start thinking about what you want for dinner, there's no way you can settle for anything other than a perfectly seared New York Strip or Filet Mignon? On days when only the best steak can satisfy your carnivorous cravings, Margaux's fine dining steakhouse in Raleigh, NC is the place to go.
Fine Dining with a Conscious: Meals Made with Sustainably Sourced Local Ingredients Taste Better
Margaux's sources the highest quality meat and seafood from local, sustainable farmers and ranchers, and Margaux's chefs turn those prime cuts into savory delights like Grilled Sterling Silver NY Strip or Grilled Filet of Beef. To complement the beef's savory flavors and add a little color to your plate, Margaux's serves fresh, local produce like sweet potatoes, black-eyed peas, and collards alongside your steak. The chefs at Margaux's change the menu daily, so while the exact cut and accompanying sides may change from one visit to the next, at Margaux's, you know you'll always get a delicious steak cooked to perfection.
The Best Fine Dining Steakhouse Features Three-Course Meals and Daily Specials
If you want to take fine dining to the next level with a three-course prix-fixe menu, check out Margaux's Daily Specials. For diners who want to enjoy an upscale three-course meal that won't break their budget, Margaux's offers Early Byrd prix-fixe special on Tuesday through Friday from 5:00 p.m. until 6:30 p.m.
On Monday evenings, Margaux's three-course prix-fixe menu is available at the Early Byrd rate from open until close. On Saturdays, the three-course prix fixe menu is available all night at the standard rate.
Steak on the Kids' Menu? Well, What Else Would You Expect from the Best Steakhouse in Raleigh?
 Margaux's even features steak on their Petite Gourmand menu—which some restaurants might call a kids' menu—but Margaux's recognizes that young foodies will relish the thought of ordering from a menu with such a sophisticated French name. (Whether you prefer to translate Petite Gourmand to "little connoisseur" or "greedy little thing" is up to you.) Either way, when your kids order their very own Grilled Filet of Beef with mashed potatoes and green beans from Margaux's Petite Gourmand menu, you'll be able to relax and enjoy every morsel of your dinner knowing that your kids won't keep asking for yet another bite of your steak until it's all gone.
Raleigh's Best Fine Dining Steakhouse for More Than 30 Years
 Margaux's Restaurant has been a favorite fine dining steakhouse in Raleigh NC for more than 30 years, thanks to the internationally-inspired dishes served with the perfect combination of Southern elegance and hospitality. An established locally owned fine dining steakhouse, Margaux's features an eclectic atmosphere that is ideal for any occasion, whether you're planning a romantic Friday night date or a mid-week family dinner. At Margaux's, you and your guests can spend the evening in the bustling dining room, which features an open kitchen, or you can dine al fresco on the patio while enjoying the temperate North Carolina climate.
Reservations Recommended for Raleigh's Best Fine Dining Steakhouse
Like most fine dining  steakhouses in Raleigh, dinner reservations are recommended for Margaux's, especially if you plan to dine on a weekend or holiday. If you're planning an upcoming group dinner or large event, fill out the catering and private party form to find out more about Margaux's private and semi-private dining areas.